Spotify For iPad Arrives Fashionably Late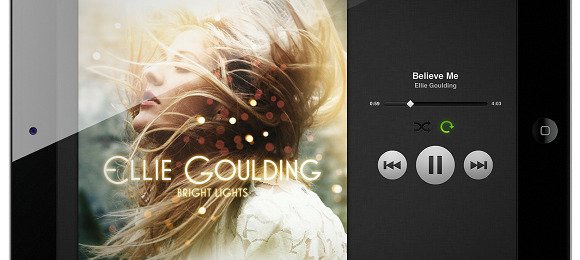 It's time to party with the Spotify app for iPad, this being one of the last giant platforms for the application in its mobile form and certainly a beast of a battleground for the big green streaming music group. You've got several new elements coming your way for any iPad, but of course this application has been fine-tuned for the iPad 3, starting with Retina-quality graphics.
You've got a brand new user interface made perfect for the iPad's screen size, there's a new integration of AirPlay for you wireless fans, and the whole system comes together on the Now Playing screen where you've got no less than HD graphics and complete simple control over your premium content.
This version of Spotify allows you gapless playback and crossfade as well so you can go all DJ on your party real swift-like. Spotify for iPad allows you to search for playlists, users, and music tracks all from the same view, and allows you to check out hot tracks and trending music via your friends and colleague connections. Along those same lines is the organization of your inbox which is grouped by User name so you've got just about as easy a search experience as possible.
[vms e97f97846693611f98c1]
Have a peek at the Spotify presentation video above and note the first 40 seconds or so – a fabulous joke from the developers of the iPhone version of the app. Having literally just used the iPhone version of the app (all that's been available thus far for iOS) on the iPad 3 this past weekend for ambiance at my daughter's birthday, I can readily say this: it's certainly time! We're ready for the iPad good times!
Download the app by heading to the iTunes App Store developer known as Spotify (link will open to iTunes app) and seek out the truth! This download will be free, but again take not that you will need a premium subscription to Spotify to play any music.