Spotify finally comes to your wrist via Android Wear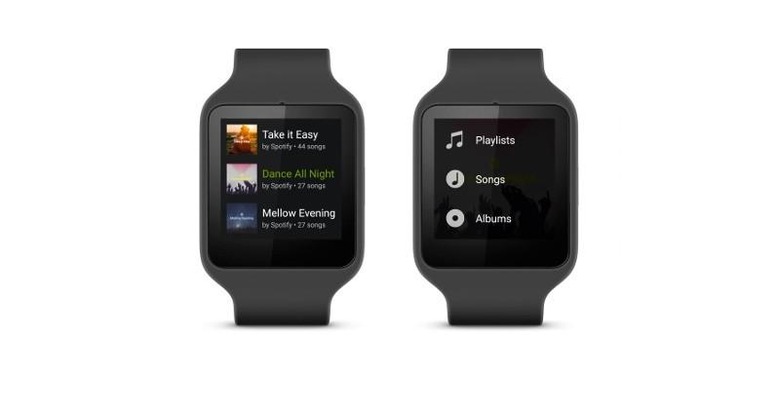 Hot on the heels of Google's flood of announcements and revelations over at I/O 2015, Spotify is announcing a new feature that you should have seen coming a mile away. The music streaming service has finally deigned it fitting to jump on the wearable train, hopping on Android Wear's cart. Now you can enjoy all the benefits, well almost all, that Spotify has to offer right on your wrist without even taking out your smartphone. Just be aware that it might be the wisest thing to do in some cases.
Spotify is hardly the first music-related service to hit Android Wear, though it's certainly one of the most popular. Just last week Shazam also landed on Google's wearable platform. Music apps and Android Wear are definitely a perfect match, as it lets users take a peek and control their tunes without having to even use their smartphone. Almost hands free convenience.
But as a driver from Quebec learned the hard way, that isn't always a smart decision. The jury is still out on whether smartwatches classify as handheld devices the same way smartphones do, but nonetheless he was fined $120 for using an Apple Watch while driving. In particular, he was swiping away on the smartwatch to change music, while still keeping one hand on the wheel. Most smartwatches, particular Android Wear ones, tout voice controls, though Spotify doesn't mention the full extent of that hands-free control in this version.
Spotify is the latest to join the 4,000-strong army of Android Wear apps that Google just boasted about at its developers conference. With both Google and Apple, who has 3,000 apps and still growing, now in the smartwatch market, it's a race to get as many names into the list. Spotify will roll out the update that brings Android Wear support in June.
SOURCE: Spotify