Android Wear has 4,000 apps - is that enough?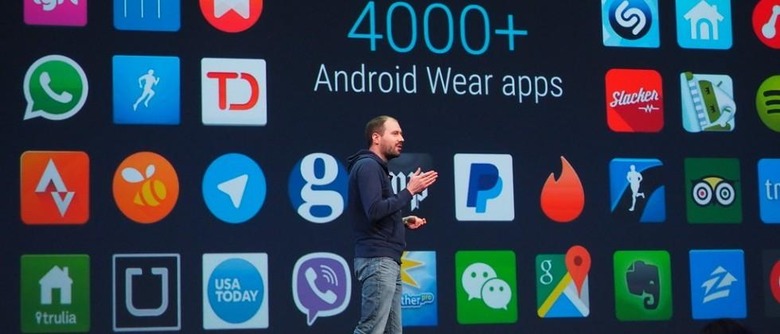 Android Wear now has 4,000 apps, Google confirmed today, with the wearable's latest software update featuring things like sketchable emojis added. The new software also supports flick-gestures for navigating through Android Wear's card-based UI, along with always-on display support both for watch faces and third-party apps. "Checking the time is pretty cool," Google joked, "you can just look at your wrist, get the information, and make a decision in just a fraction of a second."
The company also ran through the updates in the Android Wear 5.1.1 update, which began to be pushed out to existing smartwatches earlier this month.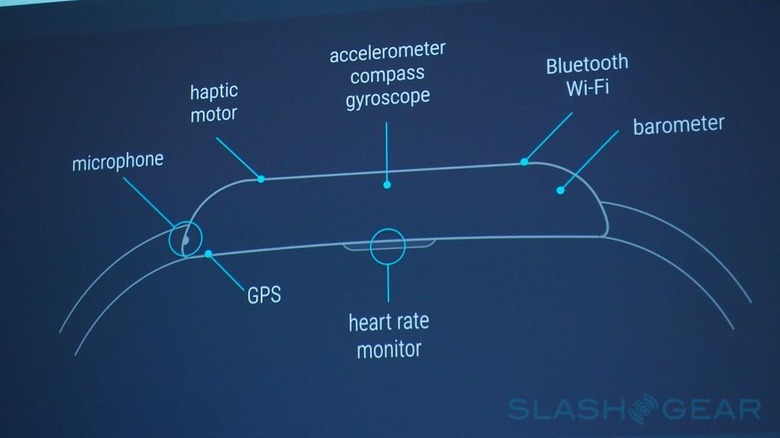 However, we already know what it feels like, as the LG Watch Urbane – which we reviewed recently – comes with v5.1.1 preinstalled.
It'll take third-party developers to really wade in and get to grips with things like always-on display support, however. Google Maps is a good example of what can be achieved, with directions remaining on-screen throughout a journey, while companies like Foursquare are wading in with things like geo-localized restaurant and venue suggestions.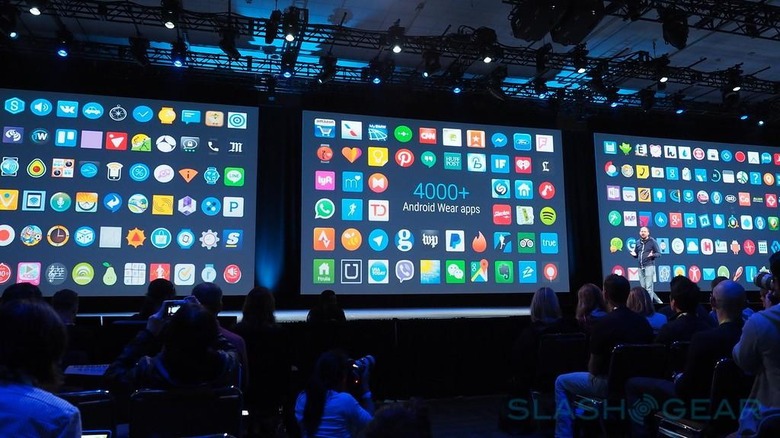 Of course, the specter in the room is Apple Watch. That hit the market with 3,000 third-party apps waiting in the app store, after all, and the number has been rapidly increasing since then. Apple is likely to announce the next milestone number at WWDC 2015 in just a couple of weeks time.
Nonetheless, you could well argue that Google has simply been encouraging development among developers while its hardware has been out in the wild. In contrast, Apple announced its wearable several months before its actual release.