Spotify drops antitrust bomb on the "Apple tax"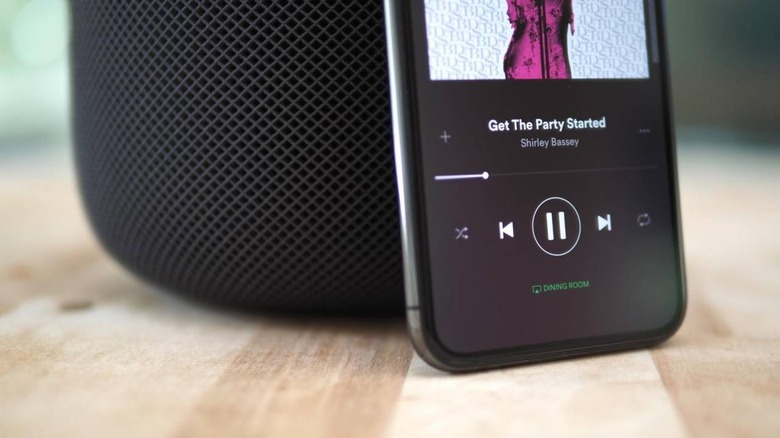 Spotify has filed an antitrust complaint against Apple, complaining to the European Commission about the "Apple tax" and unfair behaviors by the Cupertino company. The streaming music service announced its "Time to Play Fair" campaign today, accusing Apple of, among other things, regularly changing the rules for iOS developers in ways that disadvantage rivals.
It's not the first time Apple has faced criticism over how it manages the App Store, and the demands it places on developers producing apps for iOS devices like iPhone and iPad. In Spotify's case, the company finds itself competing with Apple Music, the streaming service that comes preloaded on iPhone.
How Apple handles that dual role of gatekeeper to iOS and also an app and services provider is part of Spotify's justification for its complaint to the European Commission (EC), according to the firm. It argues that Apple both has a vested interest in promoting its own services, such as Apple Music, and the opportunity to potentially limit those of rivals.
"In recent years, Apple has introduced rules to the App Store that purposely limit choice and stifle innovation at the expense of the user experience – essentially acting as both a player and referee to deliberately disadvantage other app developers," Daniel Ek, Spotify founder and CEO, wrote of the complaint. "After trying unsuccessfully to resolve the issues directly with Apple, we're now requesting that the EC take action to ensure fair competition."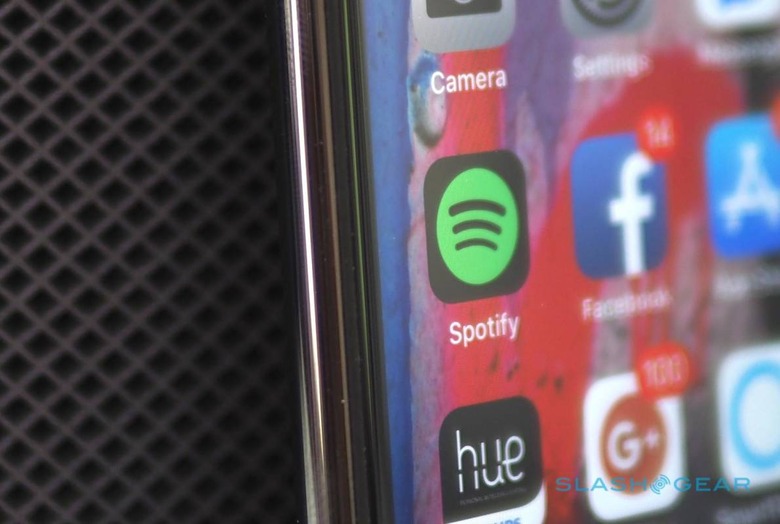 Ek points to the revenue share that Apple demands for services that charge customers via apps distributed through the App Store, unofficially known as the "Apple tax." If users upgrade to a paid Spotify subscription, Ek explains, and do so through Apple's payment system such as with an in-app purchase, Apple takes 30-percent of that.
"If we pay this tax, it would force us to artificially inflate the price of our Premium membership well above the price of Apple Music," Ek argues. "And to keep our price competitive for our customers, that isn't something we can do."
The penalty for not going along with Apple's policy on purchases, however, can be far-reaching, the Spotify CEO claims. It can include limitations around outreach to users, delays or blocks to app updates, and preventing Spotify from integrating with devices and services like HomePod and Siri.
Spotify opted not to use the in-app purchase (IAP) system Apple provided, and the company alleges that the decision led to second-class treatment from Apple. For example, Siri can still not be used to control Spotify playlists. Come 2014, Spotify adopted IAP, but had to raise its prices to subscribers using that. Then, Apple Music launched, but undercut Spotify Premium in price – something Spotify argues is only possible because Apple doesn't have to pay its own 30-percent revenue share.
There's a lengthy list of things Spotify claims Apple has done to try to stymie its attempts to promote itself and its new services on iOS, some of which seem more onerous than others. What the streaming music service wants, it claims, is to be free of the "Apple tax" in the same way that apps like Uber and Deliveroo are. Ek says he wants the rules that apply to third-party apps to be equally applied to Apple Music, and that services like Spotify should be able to contact their users as they wish, and not force them to use a single payment system for in-app purchases.
It's the latest stage in an ongoing struggle between Spotify and Apple, one that although escalating after the launch of Apple Music, did predate that rival service. This antitrust complaint, though, is certainly the furthest Spotify has gone in targeting the Cupertino firm.
Meanwhile, with Apple's March 25th event just a few weeks out, where the company is expected to launch its own streaming video service among other things, Spotify has been shoring up its own multimedia play. The company announced a new deal with Hulu yesterday, which gives Spotify Premium subscribers free access to Hulu's ad-supported service. Hulu is among the video platforms expected to feel the pinch when Apple's service debuts.
We've reached out to Apple for comment, and will update when we hear back from the company.