Spotify and AT&T team to challenge Verizon and Apple Music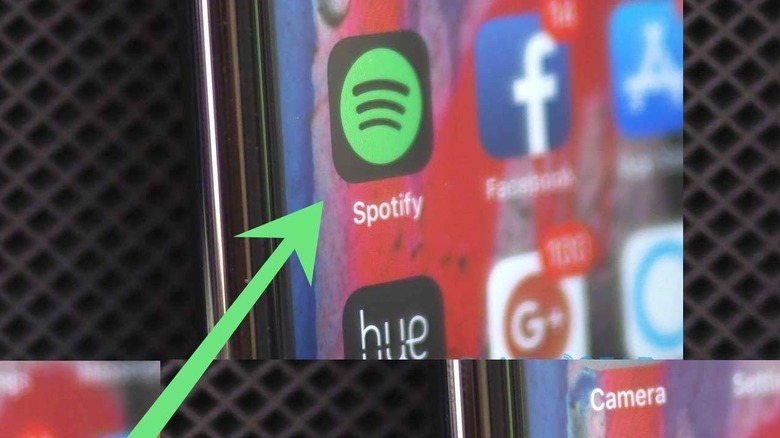 Last week, Verizon announced a collection of new unlimited plans. Though the four new unlimited plans differ in what they offer, all of them have a subscription to Apple Music tossed in as one of the perks. AT&T just answered that by announcing that it will offer Spotify Premium subscriptions to its unlimited customers, though it sounds like not everyone will qualify for an ongoing subscription to the service.
In that way, this promotion is similar to the one Verizon is running with its unlimited plans, some of which offer ongoing subscriptions to Apple Music while others offer only a six-month subscription. Funnily enough, those Verizon plans are going live today, so the timing of AT&T's announcement probably isn't a coincidence.
READ MORE: Verizon's unlimited plans just got messierIn any case, those who are on AT&T's Unlimited & More Premium plan can select from a variety of "premium entertainment options" as a perk. That list includes subscriptions to HBO, Cinemax, Pandora Premium, and beginning tomorrow, Spotify Premium. Simply choose Spotify as your premium service and you're good to go.
Right now, being on an Unlimited & More Premium plan (which runs $80 per line and decreases from there as you add more lines to your account) is the only way to get an ongoing Spotify Premium subscription as an AT&T customer. However, today's announcement does say that AT&T will also offer six-month Spotify Premium subscription to eligible customers, but doesn't actually clarify what makes one eligible. A separate page on Spotify's website simply says to "keep an eye out for offer details from AT&T."
If you're already a Spotify Premium subscriber and you want to claim a subscription to the service as your Unlimited & More Premium perk, the good news is that you'll get to keep your current Spotify account when you make the jump, so you won't lose all your playlists in the transition. Spotify will be available for AT&T Unlimited & More Premium beginning tomorrow, at which point you'll be able to add it to your account on AT&T's website.