Sports Illustrated Gets Touch In Tablet Concept [Video]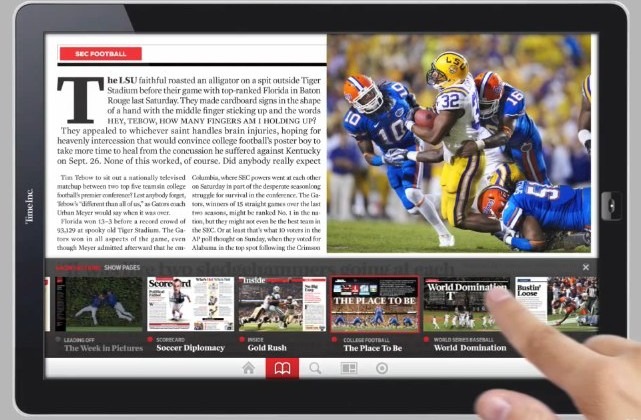 The future of Sports Illustrated is tapping and flicking at bulky men wearing lycra, at least that's the intention of publisher Time Inc.  The company has demonstrated a future magazine concept, and unlike the "firehoze" of Sports Illustrated on the web – and we use editor Terry McDonell's own description there – the system will allow for both text and multimedia content in a more intuitive, manageable way.
Video demo after the cut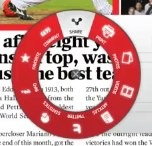 As well as the glossy demo video – which you can see below – Time Inc. also had a working demo version running on an HP tablet PC.  The publisher partnered with the Wonderfactory and the app is produced in Adobe AIR; it uses simple gestures and multitouch for navigation, and there's a control wheel that can be used to snip sections of the text or images, share them via email or social networking services such as Twitter and Facebook, save pages as bookmarks or link into multimedia content such as videos or galleries.
Time Inc.'s hope is that not only will people consider the app a viable alternative to the print magazine (or the website), but they'll be willing to pay for it.  Rather than shipping a specific hardware reader, they'd put out the app for various touchscreen platforms – iPhone, tablet PCs, even the mythical Apple Tablet should that ever appear – and they're hoping to have it ready for release in mid-2010.