SPIGEN SGP HTC One X Crumena Leather Pouch Series Review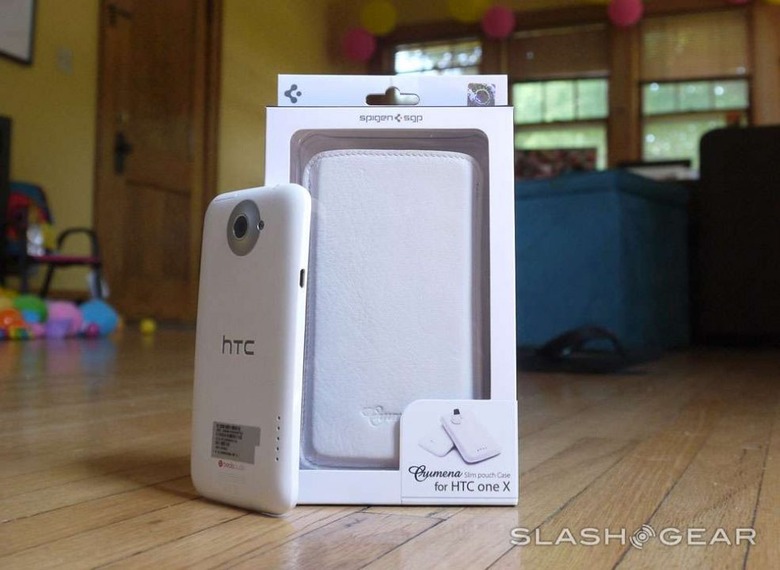 This week we've gotten tot take a peek at SPIGEN SGP's latest addition to their extensive line of mobile device accessories with the Crumena Leather Pouch in white – made specifically for the HTC One X. This pouch is skillfully crafted with a single stitch lining its perimeter, has a soft fuzzy set of innards, and comes embossed with the Crumena series logo. This pouch fits the HTC One X (international version or AT&T version) perfectly snug and keeps it safe in your pocket without effort.
This pouch has a little draw-pull on fabric with a leather tip that allows you to tug out your smartphone from its, again, snug fit in the pouch, and protects the device while it sits fashionably in your pocket. While its not often that SlashGear has touted the excellence of a pouch, opting for cases for smartphones, tablets, and the like on the whole, this lovely little beast is perfectly legitimate in both its function and its price – so why not?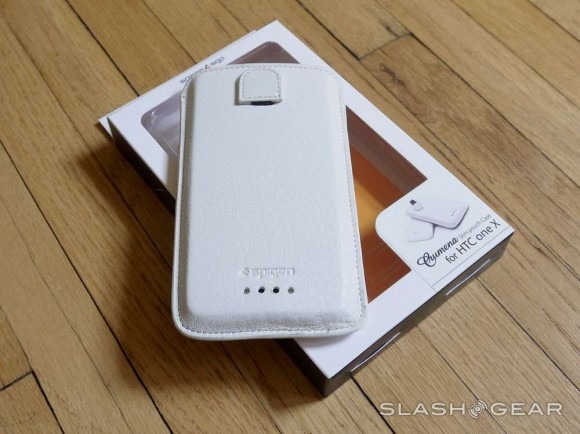 Check out our review of the HTC One X for AT&T as well as our review of the original HTC One X (international edition) for a full understanding of the device to which this case belongs!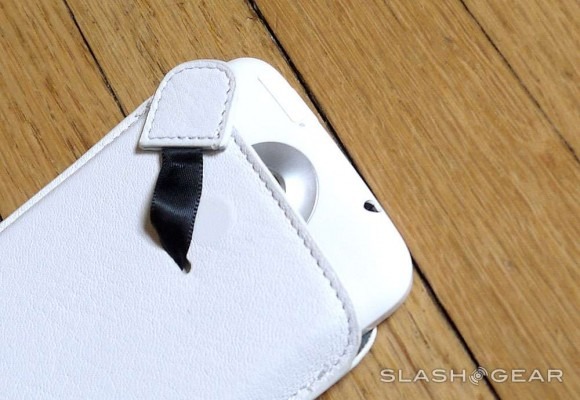 You'll be dropping just $29.99 for this new HTC One X carrying accessory and can currently pick one up in either Black or Brown. The White version you see here will be available soon on SPIGEN SGP's online store, but you'll have to wait! Meanwhile hear this: the case we've got has not once let the smartphone loose without our request with a tug, and has kept the device wholly safe from scratches and damage otherwise while we've made use of it.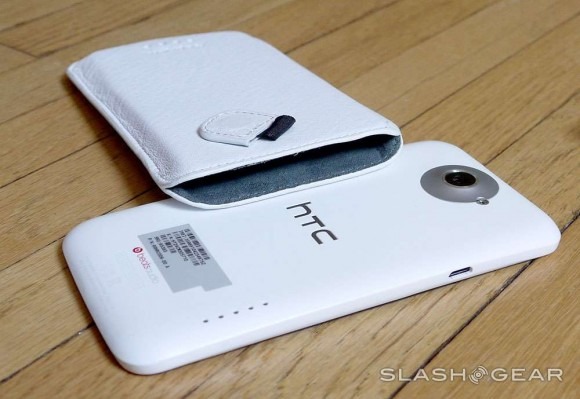 Pick one of these pouches up soon and take a peek at the rest of the SPIGEN SGP products we've had our hands on over the past few weeks and months as well – it's interesting stuff!