Spider-Man Returns To MCU With 3rd Movie In 2021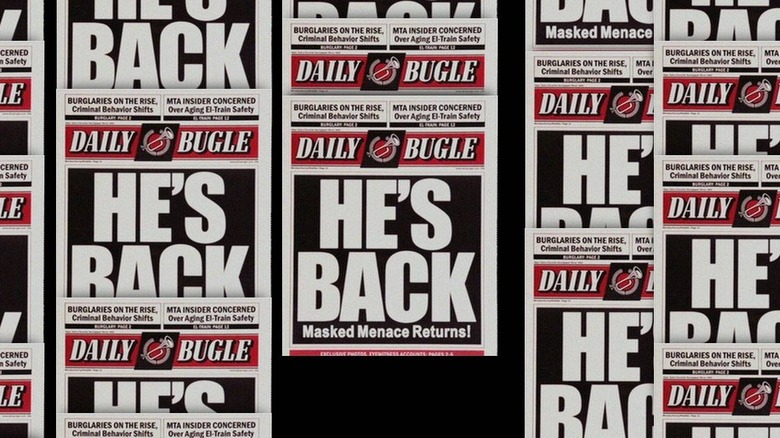 Marvel and Sony are back at it again. Tom Holland will continue to be Spider-Man in a third film in the "Spider-Man: Homecoming" series produced by Amy Pascal* and Kevin Feige. This comes after an announcement today that Marvel and Sony were, once again, working together to make the most of the wall-crawling comic book hero. "I am thrilled that Spidey's journey in the MCU will continue," said Fiege.
Fiege also added that Spider-Man " happens to be the only hero with the superpower to cross cinematic universes, so as Sony continues to develop their own Spidey-verse you never know what surprises the future might hold." This might just have been a joke based on the fact that there've been both Sony-made Spider-Man movies and Marvel/Disney-made Spider-Man movies, but it could also point toward a greater amalgamation of universes in the future – we shall see!
This third film will be produced by *Amy Pascal and Pascal Pictures, as it was in the first two Homecoming films. The arrangement also stipulated that Spider-Man would appear in another Marvel Studios film – besides the 3rd Homecoming film in the trilogy.
The excitement felt by Sony wasn't quite so happy-go-lucky. "We have had a great collaboration over the last four years, and our mutual desire to continue was equal to that of the many fans," said CCO for Sony Pictures Entertainment, Robert Lawson. "We are delighted to be moving forward together."
Negotiations were apparently signed "late on Thursday night" according to Variety, at a meeting with several key players in the licensing game. Sony Pictures chief Tom Rothman was there with co-chairs Alan Horn and Alan Bergman as well as Marvel Studios president Kevin Feige. Check the timeline below for more information on this never-dull saga of IP licensing in comic book hero movies.