Sphero SPRK edition unboxing: robot education inside-out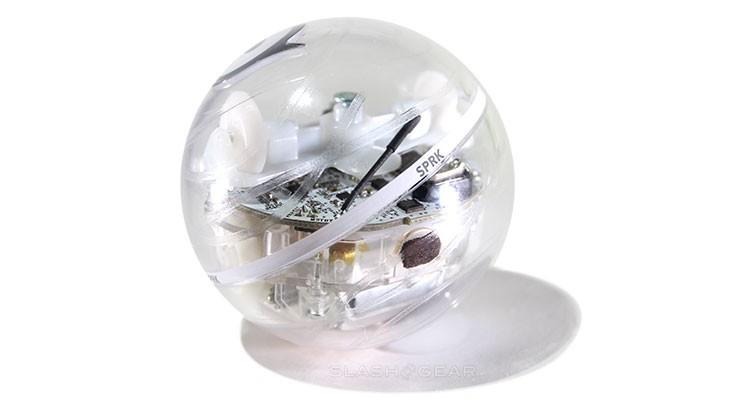 This morning we're getting our first opportunity to take a peek at the Sphero SPRK edition up close. This device is transparent – as is its charger – aiming to show students how the robot rolls. SPRK stands for Schools, Parents, Robots, Kids, and here we're taking the machine out of the same box the public will, one step at a time. Here we witness the insides of the remote-controlled sphere for the first time – without having to tear the ball apart.
The original Sphero worked with a plastic covering just transparent enough to reveal the LED colors it shined from within. This new edition is made to let the future robot programmers of the world know what's going on while it's happening.
This device is programmed with the language called OVAL. This programming language is based on C, made to be powerful enough for veterans but simple enough for younger users to utilize. There's also a mobile app for Android and iOS as well as Windows for users to program with in a simple way.
For those of you just looking to roll out with the strangest looking edition of the Sphero sphere, all the original apps work as well. Connect with Bluetooth and let 'er rip.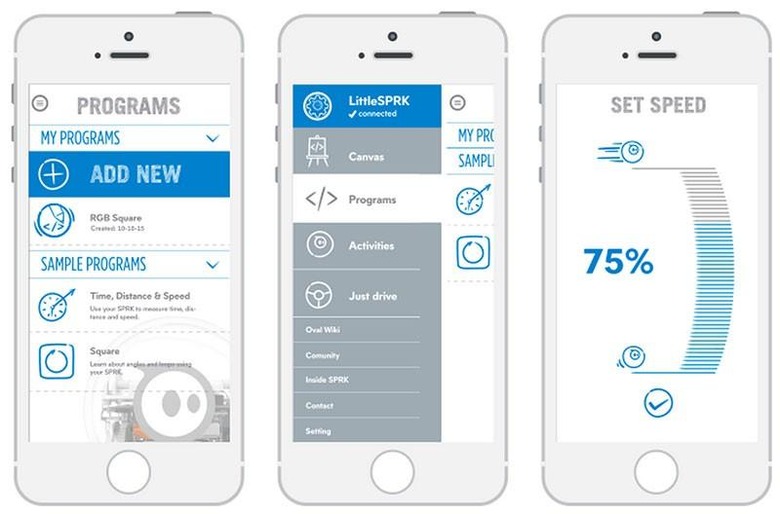 Have a peek at @SpheroEdu to see how schools, parents, and kids are making use of this robot. As Sphero suggests, "SPRK Core lessons & STEM challenges give kids a fun crash course in coding while sharpening their skills in math & science."
We can't wait to see what they create!
Meanwhile we'll be creating our own oddities right here in the lab. Stay tuned!
This Sphero SPRK edition will be available for $129.99 USD immediately through stores like Target and Amazon as well as direct through Sphero online.