Sphero Force Band now allows Force gestures to control IoT home devices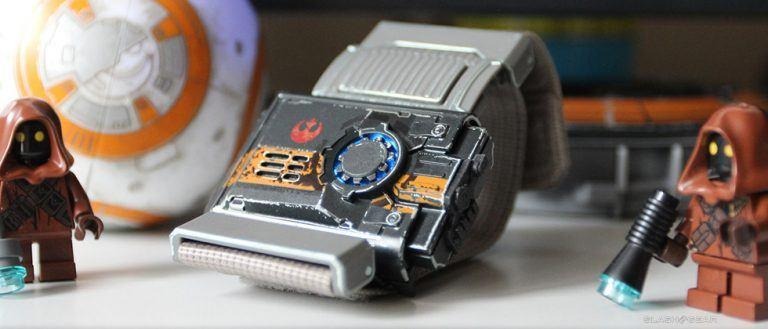 Earlier this year, toy-maker Sphero debuted the Star Wars Force Band wearable, making the previously released robotic BB-8 even cooler than it already was. Basically, the wristband allowed the small droid to be controlled with hand movements. Now Sphero has one-upped itself once again, introducing the ability to pair the Force Band with various smart home apps and appliances, all powered by IFTTT.
Sphero's Force Band has its own page on IFTTT, where users select and use pre-made "recipes." These include options like using a Force Push to change the color on Hue lights, play the iconic Imperial March music, start a phone call, or even turn on a coffee maker!
If you're new to IFTTT ("If This Then That"), it's a free-to-use service that lets users automate processes through the use of "triggers" and "actions," such as having Instagram posts automatically shared on Twitter, or internet of things (IoT) devices turn on based on location.
While controlling and using IFTTT recipes might be easier with a phone than with the Force Band in some cases, it certainly isn't as fun, and it adds some creative new ways to use the wearable.