Sphero 2.0 robotic ball gets brighter, faster and more flexible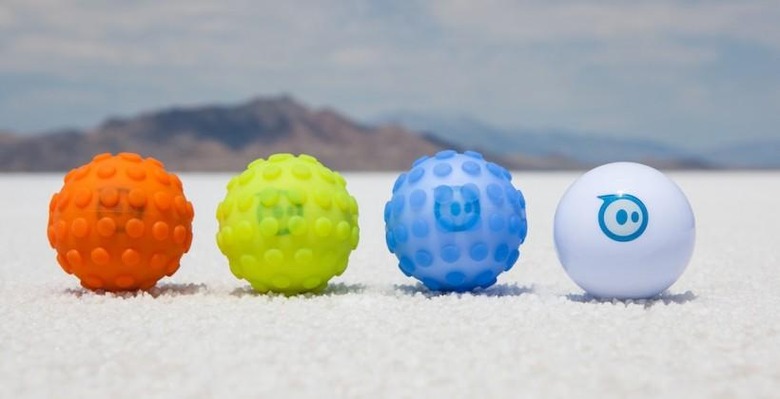 As odd app-controlled gadgets went, the Sphero robotic ball was probably 2011's most unusual, and now the company is back with Sphero 2.0, the next-gen version. Still a robo-ball that you can navigate via your smartphone or tablet, Sphero 2.0 boosts the speed – now up to 7 feet per second – and adds multicolor LEDs so that it can light up in different colors (as well as being 3x brighter than before) as you play a new series of games.
In fact, there are now more than 25 games and apps, Sphero maker Orbotix says, ranging from pure entertainment titles through to educational apps which help teach robotics programming and macros. The ball's firmware has been given a boost, too, for better accuracy, and it still hooks up via Bluetooth with inductive charging for a seamless shell.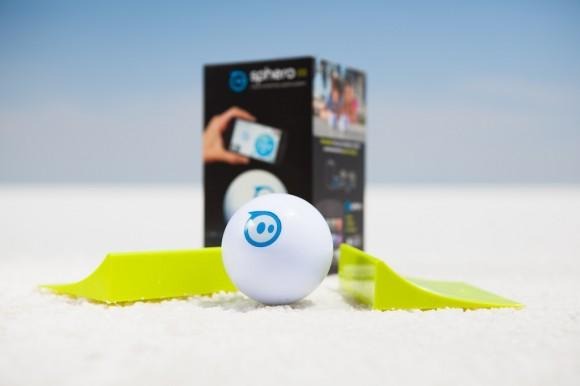 As well as the new version of the ball, Sphero 2.0 gets some new accessories this time around. In the box there are two ramps, for setting up tiny assault courses in your living room, while "Sphero Nubby" covers are offered optionally: the nodule-covered rubbery shells give Sphero 2.0 more traction outdoors or on slippery wooden floors.
According to Orbotix, while Sphero 2.0 may look like its predecessor on the outside, inside it's pretty much all new. The internal components have been rearranged, so as to lower the center of gravity, and the drivetrain has been boosted so that it's more efficient. In fact, Orbotix claims that – when adjusted for scale, of course – Sphero 2.0 is almost as fast as a Lamborghini.
Sphero 2.0 goes up for preorder from today, priced at $129.99/£99.99. The second-gen ball will begin shipping on August 30.