Sphericam Beast VR camera targets studios with 6K 360-degree videos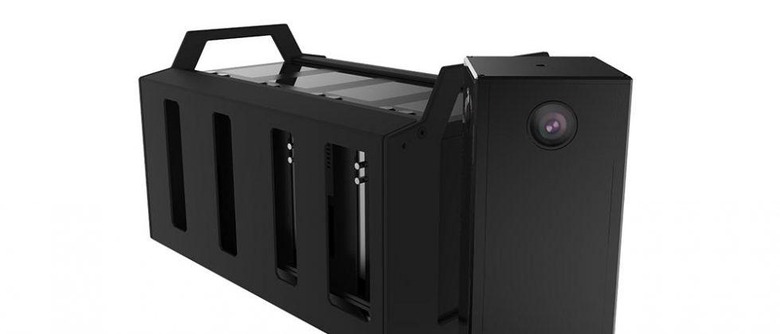 Sphericam, the company behind the small angular VR camera from past years, is back with a new offering, this one targeted at big studios and organizations. Called 'Beast,' the camera is exactly what its name suggests: a major VR camera offering that records and produces extremely high-resolution 360-degree videos. We don't yet know how much this camera will cost, but Sphericam has announced all the specs and released some stitched videos created with the model.
As far as VR cameras go, the Sphericam Beast looks to be one of the most powerful that'll be available to studios and content creators. The camera features four 1-inch sensors, each one that records a 4096×2160 resolution — the final stitched videos have a 5780 x 2890 resolution and 30fps, though non-stitched content are recorded at 60 frames per second.
The resolution and frame rate aren'y Beast's only bragging points, though. The camera also records in 10-bit raw format with speeds up to 2.8 gigabytes per second. The raw video footage can then be converted to Cinema DNG. The hardware features include four 190-degree fisheye lenses and a rolling shutter type, mounting hardware, and an anodized aluminum body.
Beast also features 10 Gigabit Ethernet and optical cables and supports livestreaming footage to both virtual reality headsets and the Internet. The camera can also output video directly to displays over HDMI. Furthermore, the camera features integrated batteries that allow it to be used for up to two hours without a cable tether.
SOURCE: ProductionHUB, Sphericam