Special edition Nintendo Switch announced for Pokemon Let's Go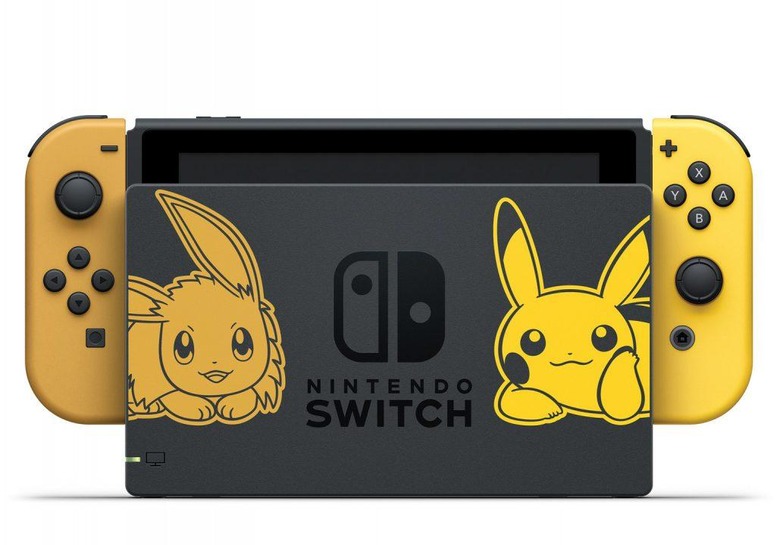 Though the mainline Pokemon series won't debut on Switch until sometime next year, the arrival of Pokemon Let's Go Eevee and Pikachu is still a pretty big deal. It shouldn't come as much of a surprise, then, that Nintendo is launching a special edition Switch bundle to go along with the release of these games. Not only does the bundle come with a Pokemon-themed console, but it also comes with some extras that will definitely tempt those looking forward to Pokemon Let's Go.
Let's start with the console. The Switch itself has a number of Pikachu, Eeevee, and Pokeball silhouette decals on the back. There are more decals – again featuring Eevee and Pikachu – on the Switch dock, and finally, a special set of Joy-Cons themed around the two as well. If really like Pikachu, Eevee, or both, then this is definitely a bundle worth considering.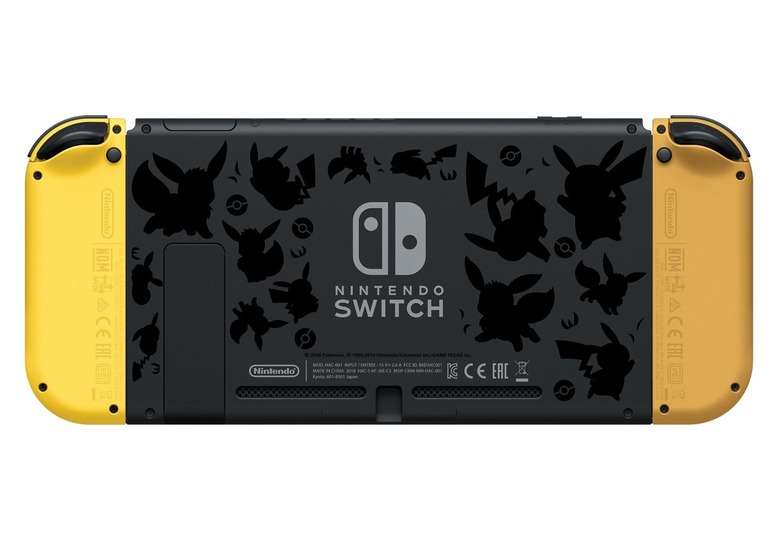 That's because themed Switch consoles are still a rarity. Nintendo hasn't made very many of them, and though that'll likely change in the future, for the moment your options are limited if you want a console that stands out from the crowd. Hopefully this Pokemon Let's Go Switch is the beginning of a trend for Nintendo, because we'd certainly like to see a console themed around Super Smash Bros Ultimate later this year.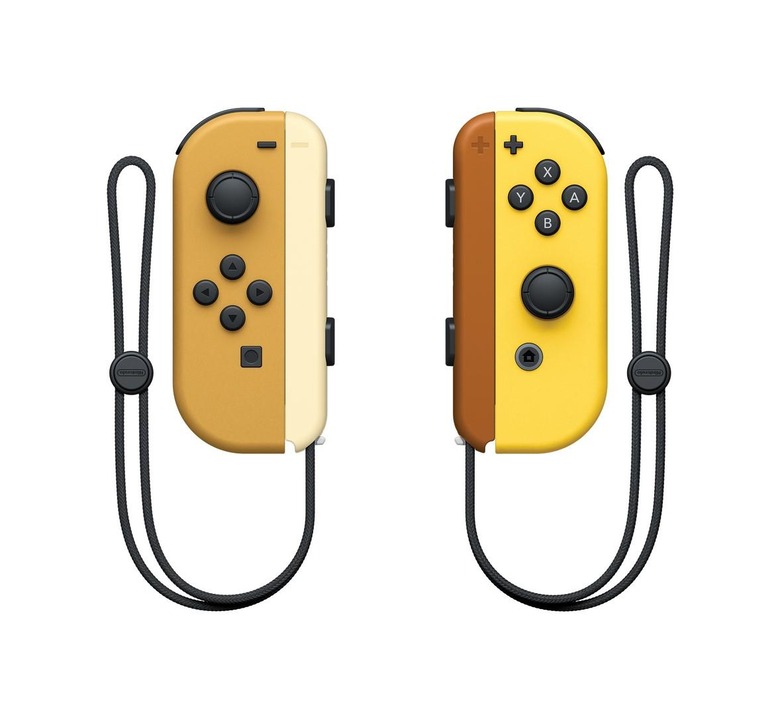 The bundle comes with a copy of either Pokemon Let's Go Pikachu or Eevee along with a Poke Ball Plus. The Poke Ball Plus is a special controller created for Pokemon Let's Go that can be used to catch Pokemon in-game. You can also "store" a Pokemon in the Poke Ball Plus and take it out in the real world with you, much like the Pokewalker accessory that shipped with copies of Pokemon HeartGold and SoulSilver for the DS.
In addition to revealing this console, Nintendo also announced a few new gameplay features for Pokemon Let's Go. You can see those new features – which include special abilities called Special Techniques and partner-exclusive moves for Pikachu and Eevee – in the trailer above. The Pokemon Let's Go Switch bundle will launch on the same day as the game, November 16, for $399.99.