Sparrow 1.2 released: Apple denies push request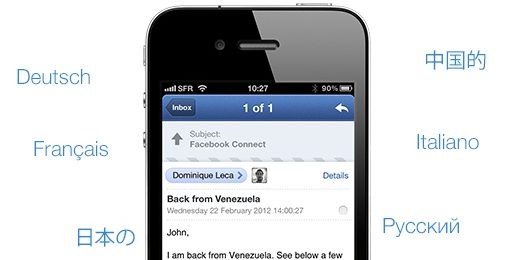 Another update for the iOS mail client Sparrow has been pushed out today, bringing it to version 1.2. New features include additional languages, landscape support, label creation and editing from within the app, and refined message navigation. While many of you are probably waiting for push support, Sparrow has posted to its blog saying that Apple won't make an exception despite the strong demand for the feature.
Email messages can now be navigated by simply swiping up and down, with a separator indicating when you're entering a new conversation. Folders and labels can now be created and edited directly from within Sparrow, and emails can now be composed in landscape mode. Additional language support has been added to the app, so Sparrow now supports English, French, German, Spanish, Italian, Japanese, Dutch, Russian, and Chinese.
The killer feature for Sparrow is still push email support, but the company says Apple doesn't want to play ball. More than 16,000 people signed up on Sparrow's website to try and bring push support via the VoiP hook, but Apple won't make an exception for the email client. As a result, Sparrow will have to implement a push solution on their side and charge a yearly subscription fee for the privilege.
For those who want push support and are willing to jailbreak, there are two jailbreak tweaks that add the feature: Sparrow Push and Sparrow+. The latter tweak also enables the user to make Sparrow the default mail client for iOS.