Spark Plasma Active 7-inch tablet revealed, set to take on Android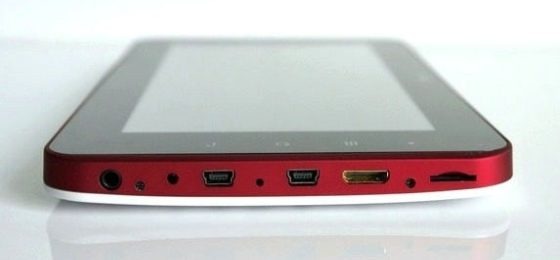 When you see a tablet that's less than $350 on the market these days, you must first always figure out if it's a "crap" tablet or not – in the case of this brand new $265 Spark tablet running Plasma Active Linux, we're hoping for the latter. This tablet has been revealed to be running an open-source Linux-based operating system (not Android) with KDE Plasma Active user interface running on top. With its single-core 1GHz processor and 7-inch capacitive display it's certainly not going to set the world on fire, but the combination is unique, and may open up a whole new door for mobile operating systems worldwide.
At the moment you know good and well that it's a battle out there between the iPad, Android tablets galore, and the up and coming Windows 8 software coming to all sorts of manufacturers soon. What this device represents is a big alternative: KDE Plasma Active, a system you may well have never heard of before, running on top of a completely open source Linux build. Have a peek at some hands-on with Plasma Active to get an idea of what the software will hold:
Very clearly made specifically for touch-screen interfaces and, while it does look a bit like both iOS and Android, coming correct with a new whiff of fresh air for mobile. The Spark tablet we're seeing here and now will feature a new version of this software along with 512MB of RAM, 4GB of storage, and a microSD card slot for extended storage. The processor inside is a 1GHz AMLogic CPU with Mali 400 graphics, and the resolution on the display has not yet been revealed.
As you can see in the image above there's also a headphone port, two miniUSB ports, miniHDMI, and a basic power port aside some screw holes so you can take this beast apart if that's your desire. We're looking forward to this tablet and tablets like it not because it will necessarily provide the best solution, but because there are only a couple of solutions out there today – the more the merrier, and the more the faster we'll see updates to the bigger guns! Have one more look at that software to get your blood flowing:
[via Liliputing]