SpaceX speaks on Texas rocket launch site groundbreaking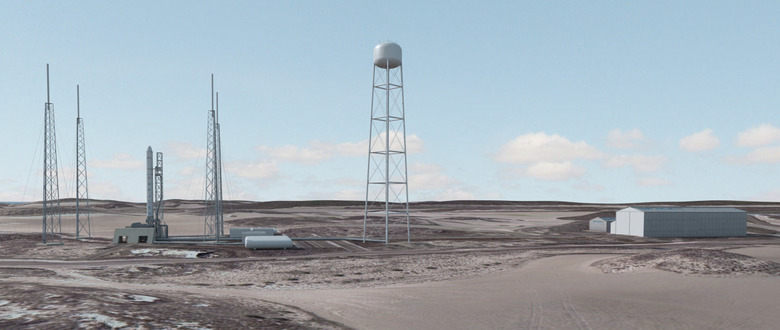 This week the world's first commercial launch complex designed specifically for orbital missions has been the subject of a groundbreaking in Texas. Elon Musk of SpaceX and Governor Rick Perry have spoken up on the subject, noting that construction on the project will likely begin by mid-2015.
Musk let it be known that he expects one commercial flight per month to launch from this site by late 2016. "This announcement represents a huge step forward for our state and continues our nation's proud legacy of scientific advancement," said Gov. Perry.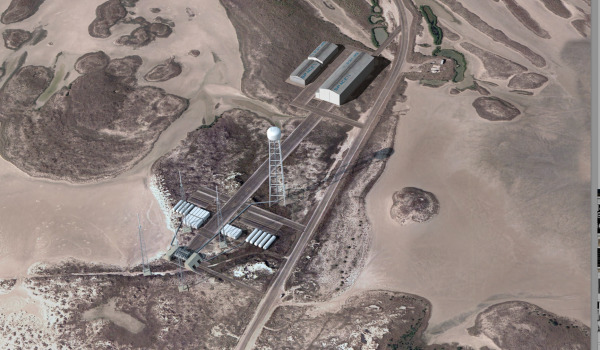 Perry continued, "SpaceX is the latest in a long line of forward-thinking companies that have made Texas home, and I couldn't be prouder to help break ground on this revolutionary new facility." The State of Texas allocated "up to $15 million in the state's budget" contingent upon SpaceX locating a spaceport in Texas.
Above and below you'll see artist's renderings of the launch site.
Irv Downing, Vice President of Economic Development and Institutional Advancement spoke for the University of Texas at Brownsville in saying, "SpaceX has been an impressive company to work with through the entire site selection process. They have looked for ways to engage university faculty, our students and our commercialization programs."
Meanwhile Musk suggested that this move will be of major benefit for SpaceX, Texas, and the human race at large.

Musk thanked Perry, federal, state, and local leaders who made it possible to break ground, and went on to speak about the investment it represents. "With today's groundbreaking at Boca Chica Beach, we will begin an investment in South Texas that will create hundreds of jobs and over time contribute hundreds of millions of dollars into the local economy."