SpaceX Scrubs SES-8 Falcon 9 Launch - Will Try Again On Thanksgiving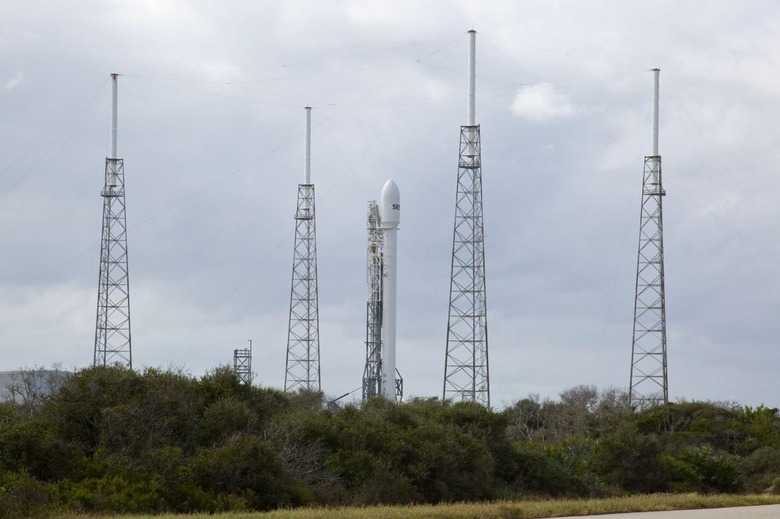 SpaceX has scrubbed its planned SES-8 telecommunications satellite launch today, rescheduling the Falcon 9 rocket blast-off to Thanksgiving, Thursday November 28th. The launch, described by SpaceX as its "most challenging mission to date", would have been the company's first launch to a geostationary transfer orbit, 80,000 km from Earth. The original plan was to launch sometime in the early morning today, from Cape Canaveral.
As for the payload, that's a telecoms satellite, Orbital Sciences' GEOStar-2 spacecraft, which is expected to fill in coverage in the South Asia and Asia Pacific regions. It weighs in at 3,138kg, and while it may look large, one of Orbital's pitch points is that it's actually smaller and thus easier to launch than rival models.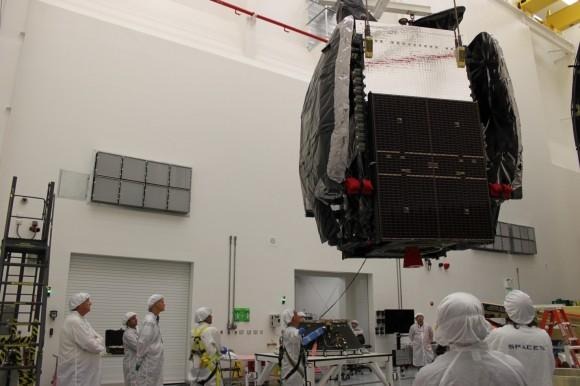 The satellite is worth in the region of $100m, but the big news is how much SpaceX is charging for the launch. The company is pitching its satellite deployment services at $50-70m, which although undoubtedly expensive is anything from a half to a quarter of what Russian or European space agencies would charge.
If and when SpaceX is successful, it will be further evidence that private space services are a legitimate alternative to the existing players. It's also another step toward the company's 2017 goal of carrying human passengers into space.
No reason has been given, at time of writing, for the three holds which delayed takeoff today and, eventually, pushed Falcon 9 out of its launch window. SpaceX will make a second attempt at the SES-8 launch this coming Thursday, with the launch window opening at 5:38pm EST.
Update: SpaceX founder Elon Musk took to Twitter to confirm the reason for the delayed launch. "Saw pressure fluctuations on Falcon boost stage liquid oxygen tank" Musk wrote. "Want to be super careful, so pushing launch to Thurs."
Update 2: SpaceX gave SlashGear the following statement:
"We observed unexpected readings with the first stage liquid oxygen system so we decided to investigate. The launch vehicle and satellite are in great shape and we are looking forward to the next launch opportunity on Thursday at 5:38 p.m. Eastern time."