SpaceX retries drone-ship rocket landing after first fiery failure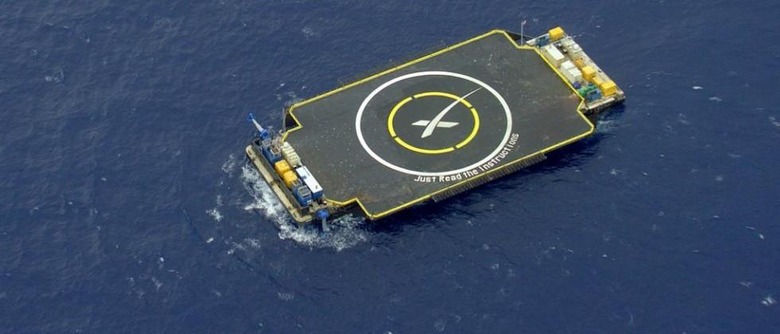 As instructions for space flight go, "Just Read the Instructions" seems like basic advice, but that's the last thing SpaceX's Falcon 9 rocket will see as it coaxes down onto a floating landing pad today. Elon Musk's ambitious private space flight project is set to send another unmanned Dragon capsule to the International Space Station with a fresh batch of cargo, but the arguably more interesting flight is a whole lot shorter and will end much closer to home.
That's because, rather than plummeting into the ocean and being useful as little more than scrap as per traditional rocket stages, the goal is to bring the Falcon 9 stage back down to Earth in a reusable state.
To do that, SpaceX has floated an autonomous landing platform – complete with whimsical message – out at sea. Granted the ability to reposition itself at will, that pad will hopefully be where the Falcon first stage ends up, rather than in pieces.
"After Dragon and Falcon 9's second stage are on their way to orbit," SpaceX said of the test, "the first stage will execute a controlled reentry through Earth's atmosphere, targeting touchdown on an autonomous spaceport drone ship approximately nine minutes after launch."
With Musk & Co. counting on reusable rockets to help bring down the cost of spaceflight, plenty is riding on the team getting this right.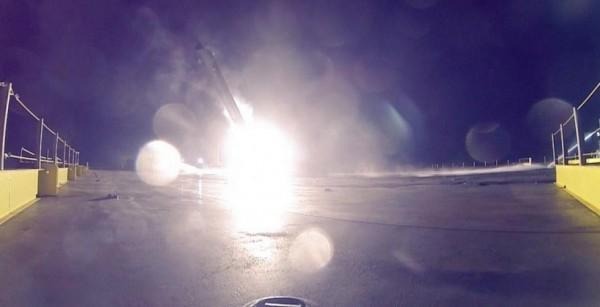 It's not SpaceX's first attempt at the feat, however. Back in January, the company deemed its original test landing a success even though it ended in flames, opting to focus on the valuable telemetry rather than the failure to actually bring the rocket down in a reusable state.
Those lessons led to some big changes this time around. The rocket has been tweaked to make it more maneuverable, while the drone ship can handle choppier water without putting the landing in peril.
SpaceX expects the touchdown to come just nine minutes after Dragon and the Falcon 9 rocket take off, itself expected at 4:33pm ET today. Meanwhile, the cargo capsule will head off to the ISS, and is scheduled to arrive in roughly two days time.
SOURCE SpaceX