SpaceX recycled Falcon 9 rocket will be launched tomorrow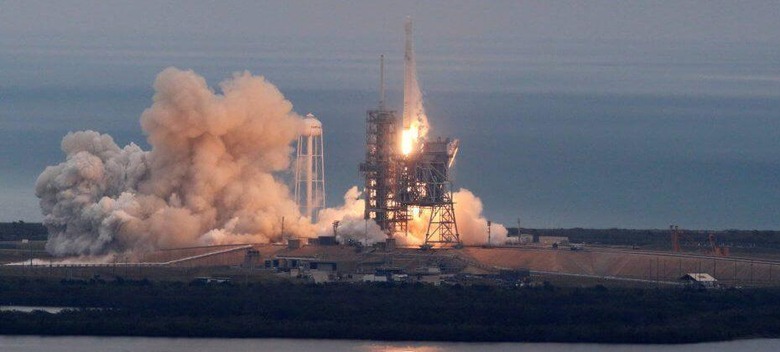 Tomorrow, March 30th, SpaceX will launch a Falcon 9 rocket from the Kennedy Space Center. Such a launch, in and of itself, wouldn't be unusual for the company. What makes this particular launch interesting is what it represents: the potential ability to recycle rockets, another way to keep costs down and launch rates up. While the entire rocket wasn't previously used, the first stage component has already seen action.
Tomorrow's launch will be lifting an SES communications satellite into orbit, doing so using the reused first stage. This marks the first time SpaceX has launched a pre-flown booster, and will shed light on how the company is progressing towards its latest goal. If successful, this could mark the beginning of rapidly reusing pre-flown boosters rather than starting from scratch.
Static fire test complete. Targeting Thursday, March 30 for Falcon 9 launch of SES-10. pic.twitter.com/0tZ7u6gngI

— SpaceX (@SpaceX) March 27, 2017
Speaking to Space.com, SES Chief Technical Officer revealed that SpaceX gave the company an unspecified discount for the apparent risk it is taking by letting its satellite be sent off on the reused rocket. That's not SES's primary interest in the launch, however; the company has worked with SpaceX before, including being the first entity to utilize a Falcon 9 rocket going into geostationary transfer orbit.
Being able to successfully reuse rocket components doesn't only come with a better cost factor — SpaceX, with its large backlog of missions, will be able to initiate launches more frequently. Such a reality is necessary in light of the company's previously stated ambitious launch schedule, which could see multiple rockets being launched every month.
SOURCE: Space