SpaceX Mars BFR rocket Port of Los Angeles plans confirmed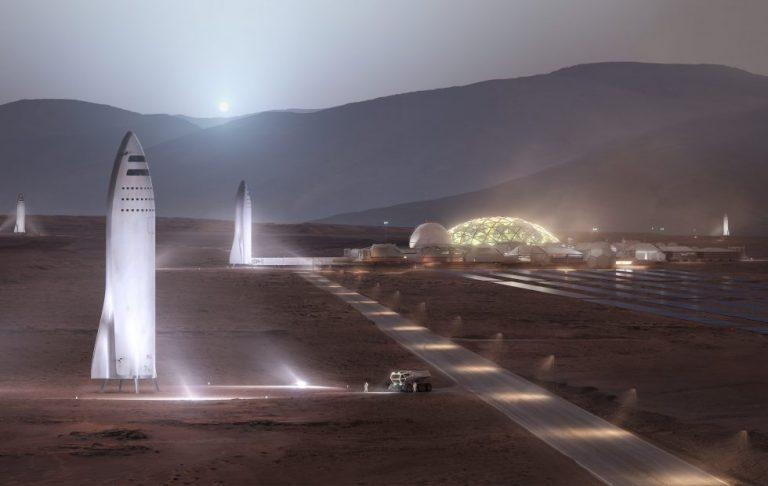 Following information revealed in a document published in mid-March, Los Angeles officials have confirmed that SpaceX will be leasing space at the Port of Los Angeles to work on its Mars rocket. The plans must be approved by the board of harbor commissioners, however that approval is expected this upcoming Thursday. The city is offering extensive perks to SpaceX for its work there.
According to CNN, Los Angeles won't charge SpaceX rent for the facility it plans to use...at least not for more than 20 years. That's thanks to rent credits totaling about $40 million given in exchange for SpaceX's plans to fix the place up.
The targeted facility has been sitting vacant for more than ten years and will need renovated for SpaceX to move in. The facility's team will be tasked with researching, designing, and ultimately developing the BFR, SpaceX's "Big Falcon Rocket" intended to get humans to Mars. A previously published document indicated the rocket's size makes typical land-based transportation impossible.
As such, SpaceX will be working at the Port of Los Angeles in order to transport the rocket using waterways. Officials expect that SpaceX's presence in Los Angeles will generate as many as 700 jobs in the region, not to mention renovating and upgrading the facilities for future renters or buyers.
Ultimately, SpaceX will have around 200,000 square feet of space for working on BFR in the Port, though it won't be limiting itself to that space. According to CNN, the company also plans to create a water launch site near Boca Chica, Texas. It isn't clear when SpaceX plans to start construction on the Port of Los Angeles facility.
SOURCE: CNN