SpaceX ISS mission HD photos released from space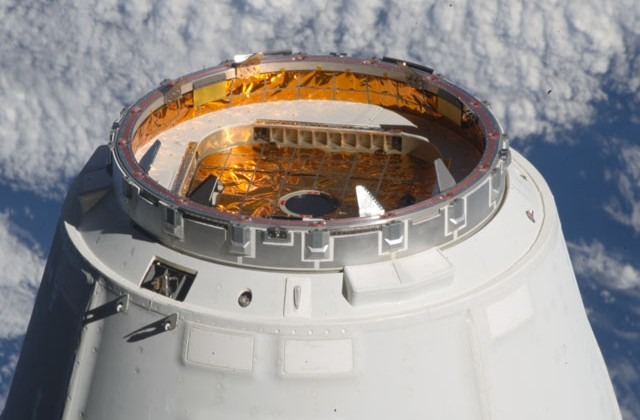 If you've been following the SpaceX mission with the Dragon capsule attaching to the International Space Station for a second time – this time with cargo – you'll be glad to see a lovely collection of in-person photos. These photos show the SpaceX Dragon attaching to the space station with cargo in-tact and Earth making a lovely pose in the background with a giant smile for the camera. This resupply mission has thus far been a complete success and is expected to return to our planet with another payload from the station itself as well.
This mission unloaded 882 pounds of cargo with the help of Expedition 33 Commander Suni Williams and Flight Engineer Aki Hoshide. It wasn't only work and transfers that the two astronauts uncovered in the capsule – ice cream was stashed by NASA and SpaceX before the craft took off from Earth and was also discovered today by the team. It's a rare treat that the team will partake in, this aside the space food they're generally set to eat – that being prepackaged food that's able to be kept for many months at a time at room temperature.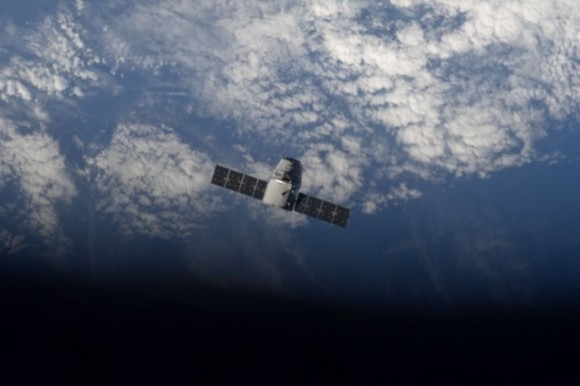 This novelty adds to the great joy that's been felt at the success of this mission thus far, it being the first successful supply mission ever lead to the International Space Station by a privatized group. SpaceX led a test mission earlier this year with similar results.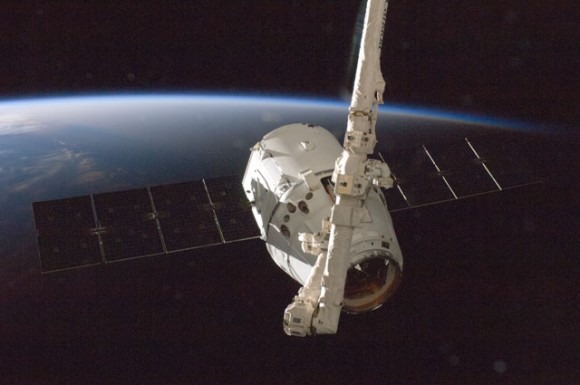 It's Michael Interbartolo who shares this transfer of cargo between the Dragon capsule and the ISS – the process set to take place over the course of 18 days, with both loading and unloading occurring. The capsule will be bringing back 1,673 pounds of cargo back to Earth, quite a bit of this being material that's taken part in studies done on the space station over the past collection of months. Have a peek at the gallery here and get pumped up about the splashdown on the 28th of October!