SpaceX historic Dragon ISS mission video highlights blast off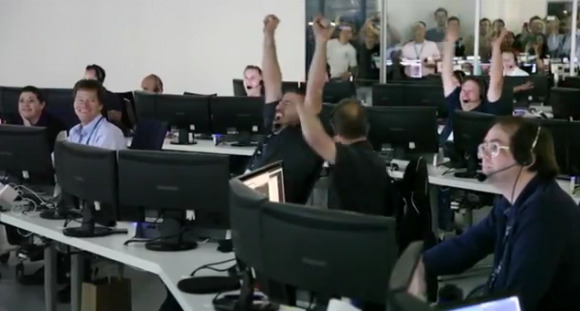 The folks at SpaceX made history this year with their successful launch of the Dragon spacecraft and interaction with the International Space Station – and they're not about to let you forget it. This week they've released a highlights video showing off footage that they and/or NASA filmed from the launch, the approach, the attachment to the ISS, and the splashdown of this mission, all in epic fashion. Have a peek while you sip your afternoon coffee!
This video shows highlights, not quite the whole mission. The mission itself took place over the course of a little over a week, starting on the 22nd of May and ending on May 31st. This journey starts with the SpaceX Falcon 9 rocket launching the Dragon spacecraft off into orbit from Cape Canaveral and quickly heads to the Dragon orbiting Earth as it lined up good and ready to attach to the ISS.
On the 24th of May, two days after launch, NASA gave the go-ahead for the Dragon to attempt berthing with the space station. This was one of the most teeth-clenching moments of the mission as once the spacecraft connected, all would be well. On May 26, our good pal Don Pettit officially opened the Dragon's hatch and the astronauts entered – mission successful!
Then of course, as SpaceX retells so elegantly:
May 31: After six days at the International Space Station, Dragon departed for its return to Earth, carrying a load of cargo for NASA. SpaceX completed its historic mission when Dragon splashed down safely in the Pacific.
Check out the rest of our SpaceX news from this launch in the timeline below, and stay tuned for more awesome space action!