SpaceX In Final Countdown For Second ISS Dragon Attempt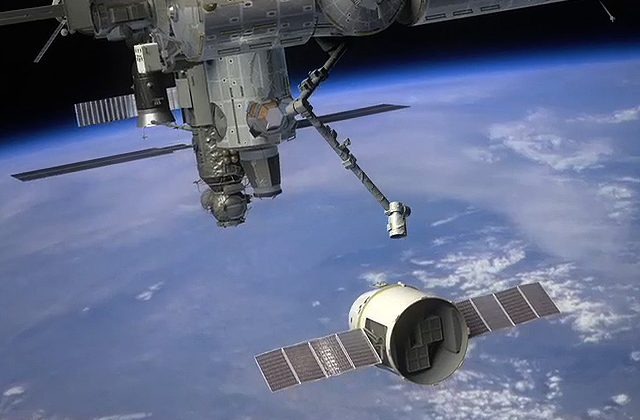 SpaceX is set to make its second attempt this month to launch its Falcon 9 rocket and Dragon capsule, after having aborted last week's test flight to the International Space Station over technical issues. The launch – set for take-off in around eight minutes at time of writing – is currently showing green-lights on weather, technical and other issues that could potentially delay the launch again.
SpaceX had expected its Commercial Orbital Transportation Services (COTS) capsule to already be in in orbit by now, but a problem with one of the nine engines on the Falcon 9 rocket last week forced an abort of the mission only 0.5 seconds before take-off. Today's launch will be the third Falcon 9 test flight and the second test of the Dragon capsule.
"Demonstration launches determine potential issues so they might be addressed and – by their nature – carry significant risk" the company said today. "If any aspect of the mission is not successful, SpaceX will learn from the experience and try again." However, if the launch cannot take place this morning, it will be scrubbed for today.
Despite SpaceX's intentions to recover the first-stage rocket, actually doing so to reuse it has proved more difficult than anticipated. The first-stage rocket used today will break apart and has not been fitted with parachutes.
Assuming the launch is successful today, the COTS capsule will take 3.5 days to reach the ISS, and is expected to stay there for ten days. You can watch the webcast here.