SpaceX Dragon to dock with International Space Station on Sunday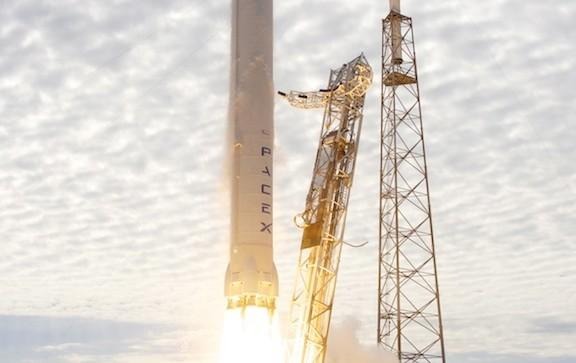 SpaceX's Dragon capsule is officially confirmed to be docking with the International Space Station beginning Sunday, March 2nd, at 6:00 AM Eastern Standard Time, or 3:00AM Pacific Standard Time. The attachment should be completed around 10:00AM EST/7:00AM PST. Dragon experienced some issues shortly after entering orbit, which resulted in a one-day delay of its arrival. But the ISS should be receiving their supplies come tomorrow.
Dragon will be bringing new equipment and supplies to the folks at the ISS, and it will bring back to Earth some materials as well. This is the 3rd time Dragon has been launched, and it has about 9 more rounds to do this year due to SpaceX's agreement with NASA. The great thing about Dragon is that it's re-usable, so it has many more uses before it needs to be replaced.
The capture of Dragon will be done by NASA Expedition 34 Commander Kevin Ford and NASA Flight Engineer Tom Marshburn. The two astronauts will use the station's robotic arm to grab Dragon. Dragon will then be installed onto the Earth-facing port of the Harmony module by mission control at Houston. Flight Engineer Chris Hadfield will finalize the grab by bolting Dragon into place using commands.
SpaceX states that there will not be another problem with Dragon's thrusters, and that Dragon will be returning to Earth on its original arrival date, Monday, March 25th. Despite the issues that delayed its arrival to the ISS, SpaceX reports that everything is operating normally. You can watch Dragon dock at the ISS through SpaceX's live webcast. The webcast will start streaming at 6:00AM EST/3:00AM PST.
[via NASA]