SpaceX Dragon successfully launches: New age of private spaceflight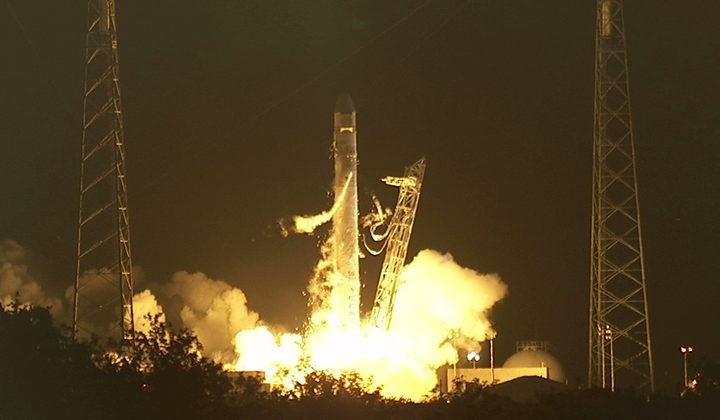 SpaceX's Falcon 9 rocket has successfully launched, powering the Dragon capsule up into orbit above the Earth and ready for its meeting with the International Space Station in a few days time. After one aborted launch attempt last week, the SpaceX team had hurried to prepare the Falcon 9 for a second try this morning. That saw no issues whatsoever, with Dragon boosted up into space and successfully deploying its solar arrays.
Dragon will now have three days of testing and calibration, before approaching the International Space Station and, SpaceX hopes, becoming the first ever private spacecraft to do so. Thus will begin a twelve mission, $1.6bn deal with NASA to run supply trips to the ISS, following the decommissioning of the Space Shuttle.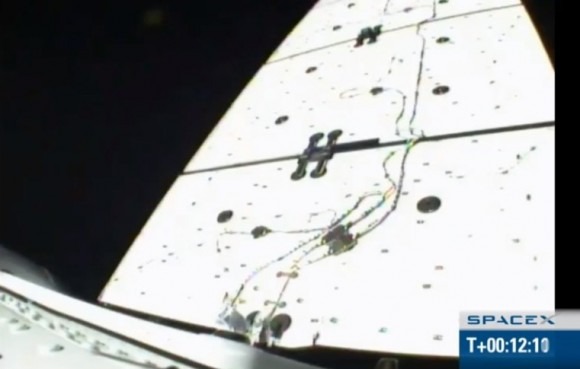 "Falcon flew perfectly!!" SpaceX co-founder Elon Musk tweeted excitedly after it became clear that the launch had been a success. "Dragon in orbit, comm locked and solar arrays active!! Feels like a giant weight just came off my back."
You can relive the entire launch from the recorded livestream, and we'll bring you updates as the mission progresses and the Dragon capsule gets closer to the ISS for its first docking early on Friday.