SpaceX Dragon nears ISS for resupply docking today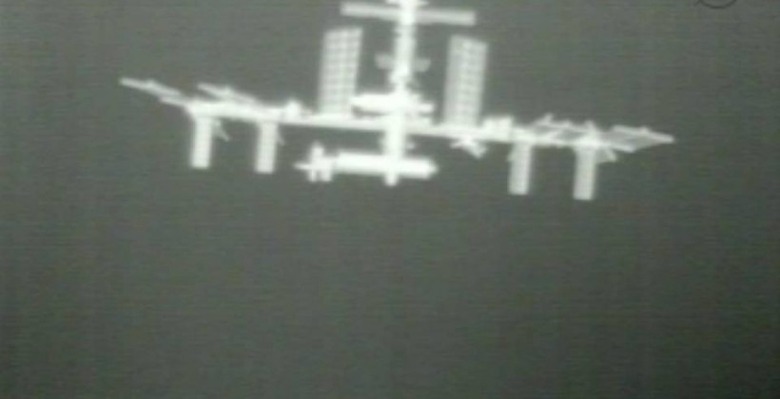 SpaceX's Dragon capsule is less than 250 meters from the International Space Station, as the first private resupply mission prepares to dock in just a few hours time. A view from the capsule's camera, shared by NASA, shows the ISS, which will use a robotic arm to snatch Dragon from orbit and guide it in to dock at 7:22am EDT. The Expedition 33 team will use LIDAR and thermal imagers to track Dragon's approach.
On the ISS itself, meanwhile, astronaut Sunita Williams has been shown running through the robotic arm controls in preparation for the mission. "Dragon slayers! Practiced approach & grapple, set up & tested the comm system last week for today's snare of the #Dragon. Wish us luck!" Williams tweeted earlier today.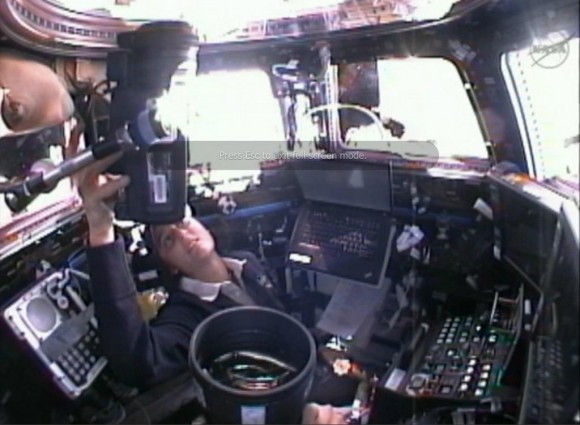 The capsule is the first of a series of resupply missions SpaceX is contracted to undertake for NASA, replacing the regular flights of the now-decommissioned Space Shuttles to the International Space Station. Launched on Monday, and making it to the orbiting platform despite a catastrophic engine failure, Dragon contains around 1,000 of cargo including Silly Putty and ice cream.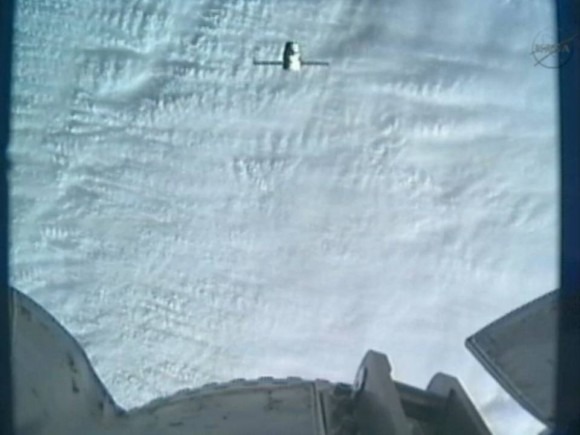 After it has been unloaded, the ISS crew will pack the Dragon capsule with a return load of spent experiments and other unneeded kit, and return it to Earth. SpaceX is already working on a second version of Dragon which will accommodate human passengers.
You can watch the docking process at nasa.gov/ntv.