SpaceX delays first ground-based rocket landing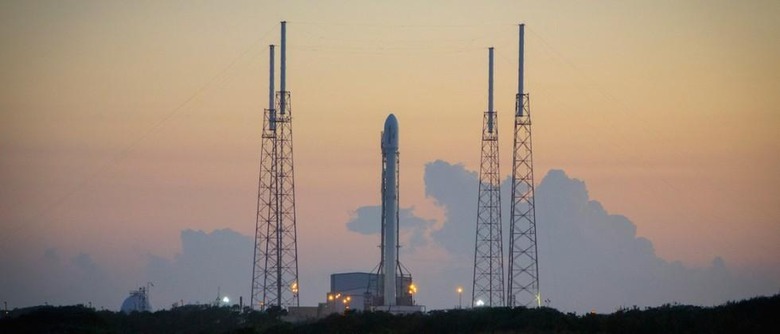 Earlier this month, SpaceX revealed that it was planning for its latest Falcon 9 rocket launch to take place on December 19th. While Saturday came and went with no so launch, it turns out SpaceX just had to delay its plans. The private space agency is now going to launch its rocket on Monday night, at around 8:30 PM ET. This will be followed, of course, by another attempt to successfully land the re-usable rocket, but this time on solid ground, a first for SpaceX.
The reason for the delay was simply to try to wait for better weather conditions. But not for liftoff, rather for the window of time they plan to have the Falcon 9 rocket make its landing in an upright position. SpaceX has been chasing this milestone for some time now, coming incredibly close earlier this year before a topple at the last second, however all previous landing attempts have used floating ocean platforms.
SpaceX will be conducting its launch from Cape Canaveral, Florida. The rocket is tasked with a commercial mission, releasing 11 communications satellites into lower Earth orbit for telecom company Orbcomm. The launch will also be the first with an upgraded version of their Falcon 9, with adjustments made to improve the chances of a successful landing.
SpaceX may have been nudged into trying a ground landing after Blue Origin, a private space agency owned by Amazon's Jeff Bezos, became the first to successfully land a re-usable rocket using the method. However, SpaceX's mission is a bit more difficult, with the landing taking place after a launch into space, while Blue Origin's rocket went into suborbital space.
SOURCE Elon Musk/Twitter
VIA Reuters