SpaceX Crew Dragon Demo-1 Groundbreaking Launch: How To Watch Live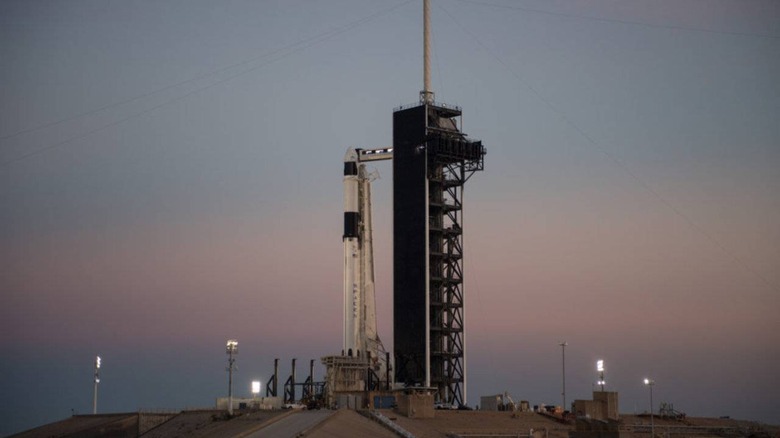 In the early morning hours on March 2, SpaceX will conduct the first unmanned flight test of its Crew Dragon spacecraft. NASA announced the upcoming launch earlier this week, and now it is back with a full launch schedule. Assuming there aren't any delays, the launch will take place from the Kennedy Space Center's Launch Complex 39A at 2:49 AM EST on Saturday. The public has multiple options for watching the event live.
READ: SpaceX Crew Dragon mission test launch details: NASA says GO!
This is the first launch to take place under NASA's Commercial Crew Program, and it'll involve sending the Crew Dragon — unmanned in this mission — to the International Space Station in order to demonstrate its suitability for future manned launches.
The Crew Dragon spacecraft will be launched by SpaceX's Falcon 9 rocket. It's a milestone moment for American space exploration, marking the first test launch from US soil involving a commercially-built and operated American spacecraft/rocket system intended for crewed missions. Many people are eager to witness the event, but attending the live launch in Florida isn't an option for most.
NASA plans to livestream the SpaceX Crew Dragon launch as it happens through its NASA TV website; the live video can be accessed here and the network's broadcast schedule can be viewed here.
The public will be able to tune in starting at 2AM ET on Saturday morning / 11PM PT Friday night for the beginning of the countdown coverage. The first hour will largely involve behind-the-scene processes; NASA doesn't expect liftoff to happen until about 45 minutes after the countdown starts.
In addition to NASA's broadcast, SpaceX will provide its own launch broadcast via its website here. The same video is embedded below; the countdown timer showing when the broadcast will start is already live: