SpaceX building a Hyperloop test track for pod contest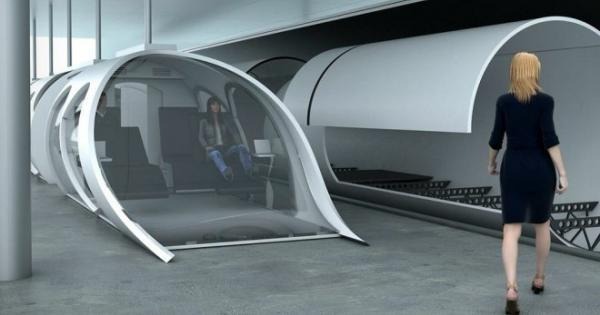 SpaceX is kicking off a competition for Hyperloop pods, challenging teams to come up with designs for the innovative transportation system. The high speed train-in-a-tube concept was first detailed by SpaceX founder Elon Musk back in 2013, though the serial entrepreneur has said he has enough on his plate with sending up reusable rockets and developing electric cars at Tesla to actually build the Hyperloop himself. Instead, he's building a test track for pod creators to test their ideas.
The track will be a mile in length, and constructed next to SpaceX's headquarters in Hawthorne, California. "While we are not developing a commercial Hyperloop ourselves," SpaceX said today, "we are interested in helping to accelerate development of a functional Hyperloop prototype."
The "open competition" is particularly targeting independent engineering firms and university teams, the company says. A weekend of track-time is tentatively being scheduled for June 2016, in a year's time, where entrants will be able to try out their human-scale pods for real.
"The knowledge gained here will continue to be open-sourced," SpaceX confirms.

Several private companies have already thrown their metaphorical hats into the ring and announced they'll be developing one or more components of a Hyperloop network. Back in February, for instance, startup Hyperloop Transportation Technologies announced it planned to build a track in California in 2016
None of the companies have any official ties with SpaceX or Musk himself.
Earlier this year, Musk revealed he was considering an annual Hyperloop race, which will presumably use the same track as is being constructed for the competition. Pod design is only one of the challenges commercial Hyperloop service faces, however, with some experts predicting it might cost $10bn to roll out a transportation network of any significant usefulness.
SOURCE SpaceX