Space Station crew blasts off to pave way for SpaceX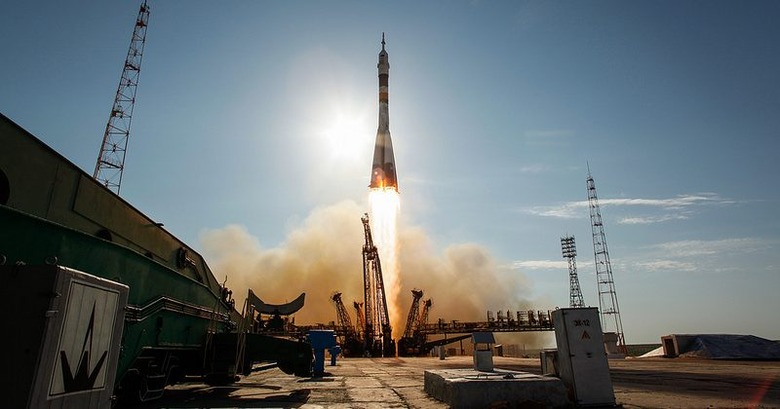 NASA's Expedition 31, the latest trip to the International Space Station (ISS), took off safely late Monday evening, the space agency has confirmed, with a Soyuz spacecraft lifting three astronauts to the orbiting habitat. The Russian rocket took off from Kazakhstan's Baikonur Cosmodrome at 11:01pm ET on Monday, May 14, beginning a two day mission which will see them eventually spend four months on the ISS.
The three-man crew – consisting of US astronaut Joe Acaba and Russian cosmonauts Gennady Padalka and Sergei Revin – was accompanied by a small bear, though of the toy "Smokey Bear" variety rather than an actual animal. The symbol of wildfire prevention, Smokey's presence on the spacecraft was part of what Acaba described as an attempt to raise awareness of the issue.
Astronaut, cosmonauts and bear will join existing ISS crewmembers Oleg Kononenko, Don Pettit and André Kuipers in their scientific studies on the space station. Pettit, Kononeko and Kuipers are expected to return to Earth on July 1, while Acaba, Padalka and Revin will follow on in mid-September.
Expedition 31 was meant to take off back in late March, but technical issues forced a replacement of the Soyuz capsule. While the new crew is on the ISS, they will take part in the first ever docking procedure with a private spacecraft, the first SpaceX test dock, later this month.
[vms 832082290ad8544a8da2]