SpaceX ISS mission to launch May 19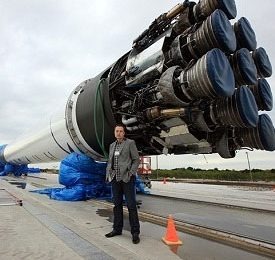 The on-again, off-again SpaceX mission to the ISS is back on with the scheduled launch of May 19. That launch date is this coming Saturday and barring any other delays it will be the first privately funded cargo mission to the ISS. The launch is scheduled for 4:55 AM Eastern time. The rocket will lift off from Cape Canaveral Air Force Station in Florida.
Launch will be aired by NASA television starting at 3:30 AM allowing space geeks to follow all the preparations for launch. With previous delays, should weather or other issues arise on the 19th the backup plan would be launch on May 22 according to SpaceX. Before the Dragon, capsule docks with ISS a number of tests will be conducted.
The docking will be aborted at any point during the mission if the capsule fails one of the tests. The primary mission objectives for the flight includes a fly by the space station at a distance of about 1.5 miles to allow for sensor and flight systems testing. The capsule will also demonstrate an abort before being allowed to attempt to dock. This will be a history-making mission if all goes well.
"SpaceX and NASA are nearing completion of the software assurance process, and SpaceX is submitting a request to the Cape Canaveral Air Force Station for a May 19 launch target," SpaceX spokeswoman Kirstin Brost Grantham said earlier in the week. "Thus far, no issues have been uncovered during this process, but with a mission of this complexity we want to be extremely diligent."
[via PCMag]