Space Shuttle Atlantis exhibit opening tomorrow at Kennedy Space Center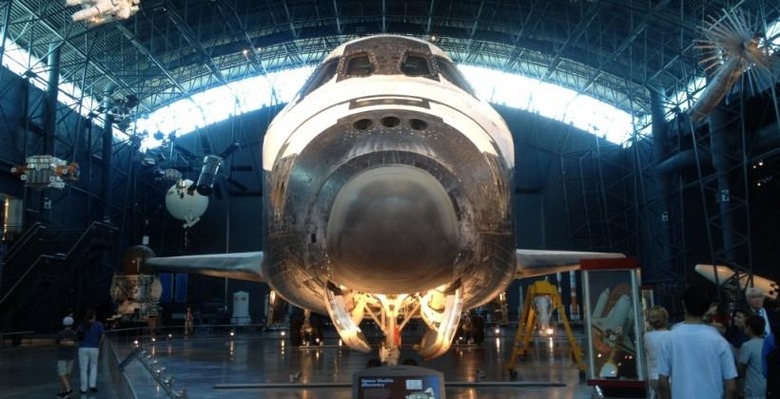 Joining Space Shuttles Endeavour, Discovery, and Enterprise, the Atlantis will open up to the public tomorrow at the Kennedy Space Center Visitors Complex in Cape Canaveral, Florida. The Atlantis marked the end of an era and was the last Space Shuttle NASA sent up into space, which was launched on July 8, 2011 and returned to Earth almost two weeks later.
The exhibit will see the Space Shuttle tilted at a 45-degree angle with its cargo bay doors open and the Canadarm robotic arm extended for the full effect. This will be quite a unique Space Shuttle exhibit as other Space Shuttle displays only have the Shuttles sitting on the exhibit floor all closed up. With Atlantis, you'll be able to see inside the cargo bay.
Space Shuttle Atlantis was wrapped in plastic before its big move from the Vehicle Assembly Building at NASA to the state-of-the-art exhibit facility, which occurred back in the fall. The 90,000-square-foot building boasts a theater, giant LED screens, and 1,700 light fixtures. Quotes from folks who played a role in the Atlantis program line the walls of the facility as well.
Photos taken of Space Shuttle Discovery's exhibit at the Smithsonian Institution.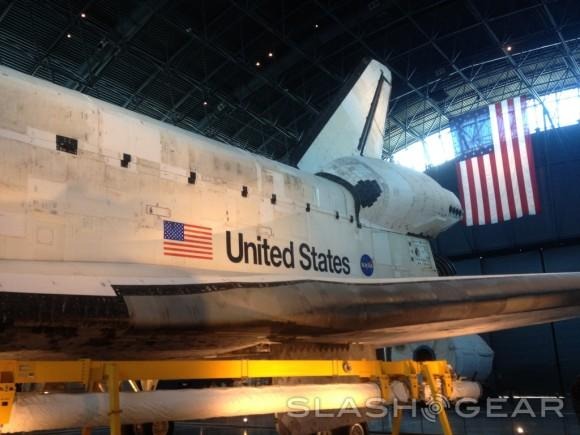 Space Shuttle Atlantis has been retired for two years, and it is the last of NASA's four space shuttles to go on public display. Discovery is displayed at Smithsonian's annex hangar in Virginia; Endeavour is at the California Science Center in Los Angeles; and the prototype Enterprise is at the Intrepid Sea, Air and Space Museum in New York City.
By the end of its final mission, Space Shuttle Atlantis had orbited the Earth 4,848 times, traveling almost 126 million miles, which is more than 525 times the distance from the Earth to the Moon. The shuttle went on 33 total mission in its almost 26 years of service.
VIA: The Christian Science Monitor
SOURCE: Kennedy Space Center