Space Shuttle Atlantis touchdown ends 26 years of flight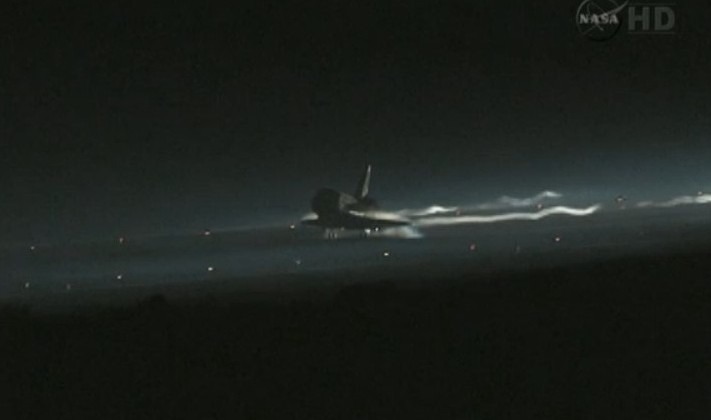 Space Shuttle Atlantis touched down this morning at 9:57am ET, the final landing of the space shuttle program and bringing to a close a chapter of space exploration spanning decades. Arriving on schedule at the Kennedy space center, Atlantis had completed mission STS-135 consisting of 200 orbits around the Earth and a total of 5,284,862 miles.
That journey began back on July 8 2011 as Atlantis made its way to the International Space Station ISS), where it delivered supplies, equipment and other components. There's a NASA gallery of images showing the final encounter of the shuttle and the ISS here.
"The space shuttle changed the way we view the world, the way we view the universe. America's not going to stop exploring. Thanks for protecting us and brining this program to a fitting end." Atlantis Commander Chris Ferguson
Atlantis had a 26 year career, during which it travelled a huge 33,125,935,769 miles. It spent a total of 307 days in orbit, and circumnavigated the globe 4,848 times. NASA is now exploring the possibility of using modified Atlas V rockets to send astronauts to the ISS.