Space Force To Be Overseen By US Air Force Under Newly Signed Directive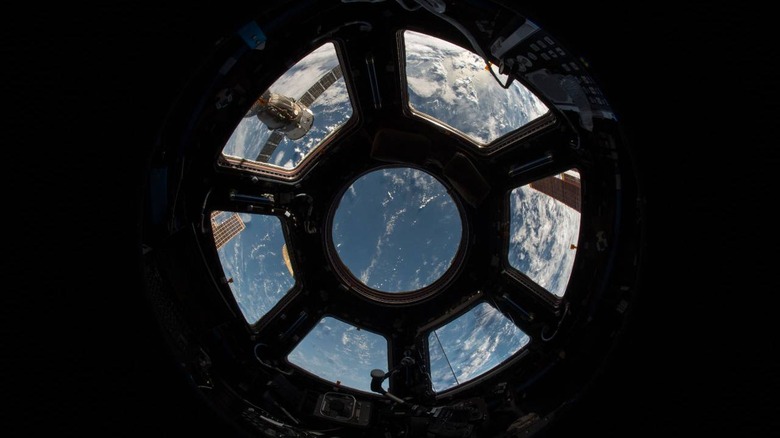 The Trump administration is moving forward with its Space Force plans, officials have announced. Trump signed Space Policy Directive-4 today for establishing the Space Force under the Department of the Air Force, though the proposal still has to be submitted to Congress. The Air Force has estimated a substantial cost for the new military service at $13 billion.
Trump has been hawking the Space Force since summer 2018, initially presenting it as a separate military branch that would work alongside of — but ultimately be separate from — the Air Force. Instead, the directive aims for the Space Force to be established as a new branch within the USAF. The future Space Force undersecretary will report to the USAF secretary.
The Air Force previously expressed resistance to the idea of a Space Force that operated independently, citing issues with the fact that many Space Force personnel would be pulled from the Air Force. The potential for launching Space Force as a separate branch was previously considered, however.
READ: Japan developing space radar system to watch for 'killer' satellites
The Space Force would operate under the Department of the Air Force in a way similar to how the Marine Corp operates with the Department of the Navy. A copy of the directive obtained by Space News indicates that the administration intends for its new military service to eventually operate separately as the Department of the Space Force, though.
Some members of Congress had indicated resistance toward the idea of establishing Space Force as an independent department, making its launch under the USAF something of a compromise. The directive's leaked draft, however, states that "periodic reviews" will determine when the Space Force could be spun off into its own separate department.
It's unclear whether Congress will act on the directive. Establishment of the Space Force would come amid reports claiming Russia and China are developing weaponized satellites capable of attacking satellites from other nations. The Japanese government has taken steps to develop a space radar designed to monitor for these satellites, a report claimed late last year. Data acquired by Japan's upcoming space radar will reportedly be shared with the US government.
Critics worry that a Space Force would be a move ultimately propelling humanity toward the militarization of space. Others have argued, however, that 'killer' satellites are a present problem and that the government needs to take more substantial steps toward monitoring space for threats to the nation's satellites.