The Office just brought Steve Carell to Netflix for a new show: Space Force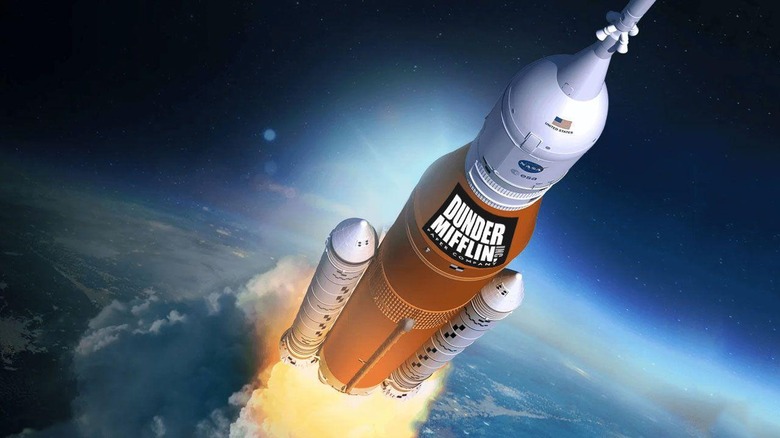 The immense success of The Office streaming on Netflix just catapulted Steve Carell back into the limelight with a new comedy series. The series is called Space Force, and by the way Netflix describes it, it'll basically be like Dunder Mifflin with less paper but no less wacky nonsense whatsoever. This "new workplace comedy series" is set to be co-created by Steve Carell and The Office's Greg Daniels.
In the Tweet below, you'll get just a LITTLE bit more information about the series, here just revealed for the first time in the world via the See What's Next account from Netflix. Before you look, yes, that is the real Steve Carell on Twitter, but he's not particularly active. His last Tweet as of the posting of this article came on January 1st, 2019, and was just the following: "Rabbit, rabbit."
.@SteveCarell will star in a new workplace comedy series he co-created with #TheOffice's Greg Daniels about the people tasked with creating a sixth branch of the armed services: the Space Force! pic.twitter.com/6GEFNgP18w

— See What's Next (@seewhatsnext) January 16, 2019
How did The Office come to deliver Steve Carell a new series when it's been off the air for so many years? Reruns, of course. Or whatever we call them now, now that the entirety of every television show is available for watching whenever we want, however we want.
A study of the months from January through November of the year 2018 showed that The Office was the most viewed bit of programming on Netflix – by a long shot. The Jumpshot data released in December (of 2018) showed The Office taking 7.19% of the total Netflix views through the first 11 months of 2011. Next was Friends at 4.13%, then Parks and Rec at 2.34%.
It wasn't always this way – The Office resurgence really only truly took hold in the last couple of years. According to an August of 2017 release from Jumpshot, Family Guy was in the number one spot as recently as July of 2016. The Office was up to 21.49% of total Netflix viewership for the month of July, 2017. That's over 1 in 5 people watching Netflix, specifically watching The Office.
UPDATE: There's a video out now that's essentially the same as what's presented in the Tweet above. This is here just in case the Tweet kicks the can in the near future.
Executive Producers for the Space Force show include Greg Daniels, Steve Carell, and 3 Arts' Howard Klein. Scripts have not yet been written and an episode count has not yet been established for this first order.