Yesterday the Trump campaign (which is still in operation, and taking in money) revealed a set of Space Force logos. Instead of going through an official agency selection and design process, like a real agency, these logos will be left up to voting online by Trump supporters. Not only that, but they'll be sold on Trump merchandise, with profits going into the Trump Make America Great Again Committee's treasure chest.
Below I've included the 6 logos included in the email sent to Trump supporters yesterday. Alongside these logos are bits and pieces of other designs that likely served as "inspiration" for the logos presented for Space Force. This amalgamation of images was created yesterday.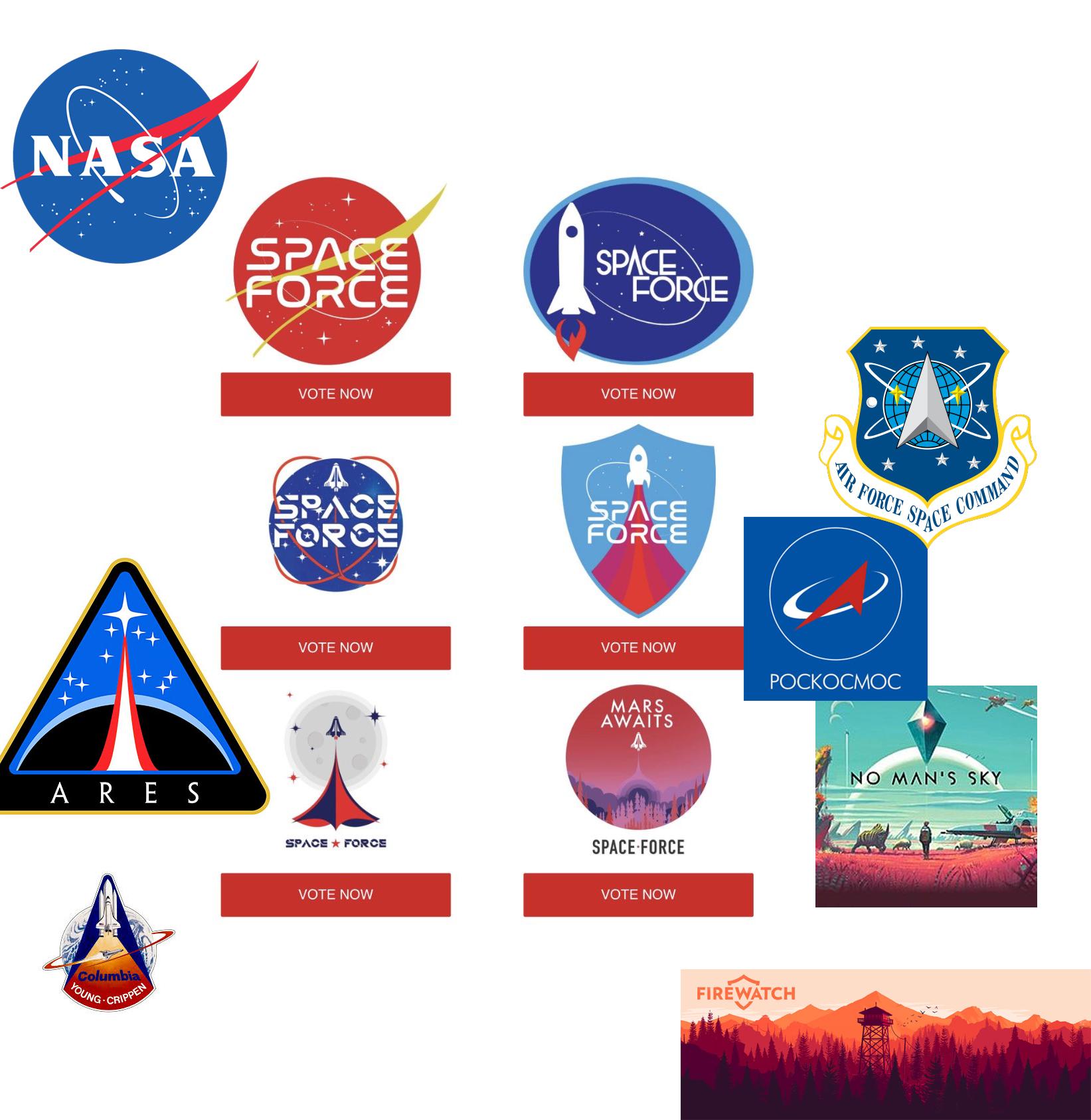 Since yesterday we've located a few more clues as to how these logos were created. Below you'll see two images – both made by t-shirt designers and dated at or before the dates listed. In other words, they, too were inspired by the NASA logo, but they made their iterations weeks before Trump's.
The meatball logo was first released in or around 1959, not long after the original insignia for official use. The Worm logo was designed in 1975 and retired from official use in 1992. The two were combined by designers on TeeQQ and TeePublic well before the dates listed, but those are the last verifiable dates as listed by Google's cached webpages.
The Trump Pence 45 / Trump Make America Great Again Committee mentioned the following in their email blast yesterday: "As a way to celebrate President Trump's huge announcement, our campaign will be selling a new line of gear." Almost as if their ultimate aim here is to profit whether or not the Space Force ends up being approved.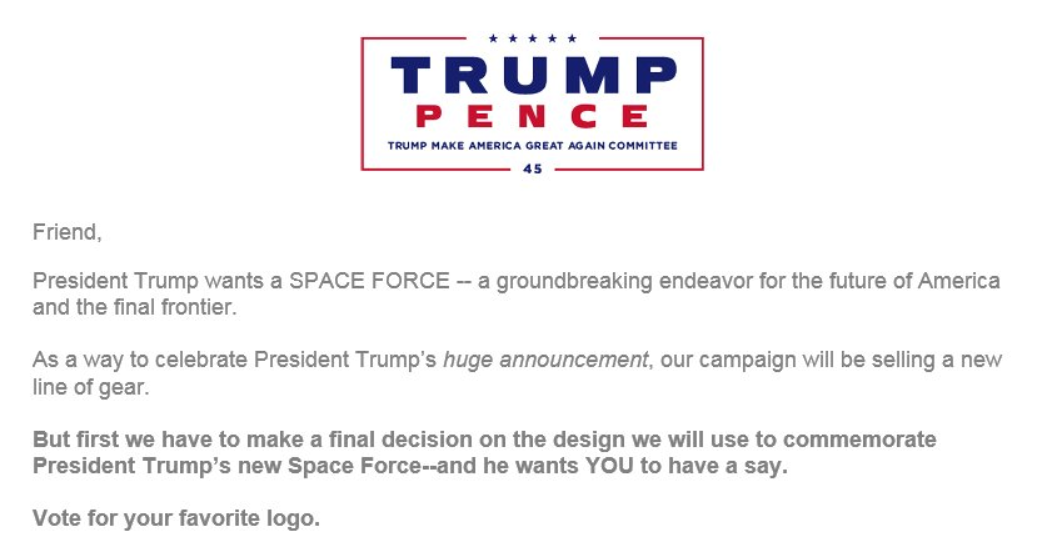 Note that the email included the lines "President Trump wants a SPACE FORCE," and "President Trump's new Space Force." In other words – this will be Trump's Space Force. Trump's alone.
SEE ALSO: Another institution already accomplishing the missions Trump and Pence suggested need be done is: The Air Force Space Command Space Operations Squadron. This unit was created as the Air Force Space Command Space Operations Flight on the 31st of May, 1994. On the 15th of August, 1998, it was re-designated Air Force Space Command Space Operations Squadron – and it's rolling with the emblem you see here.