Soyuz capsule safely returns three ISS astronauts to Earth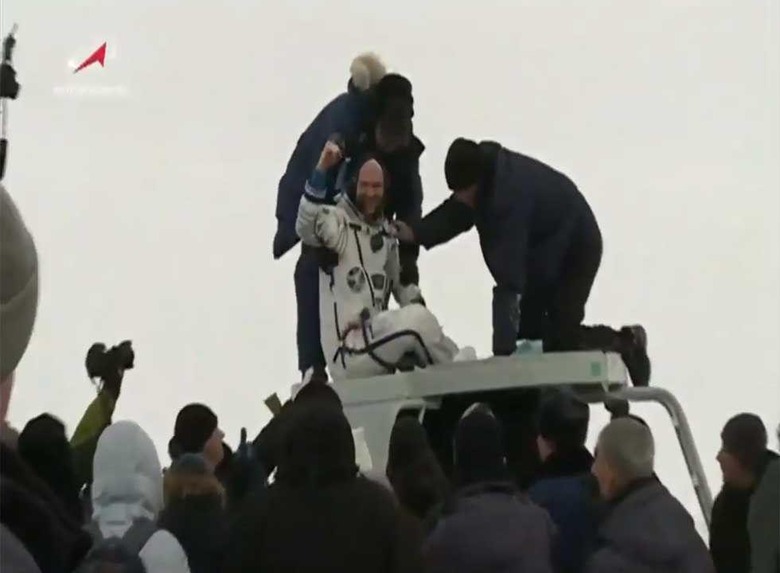 On December 4, three new International Space Station (ISS) crewmembers arrived at the station to spend their time in space. Briefly, the crew aboard the ISS numbered six. Now the three ISS astronauts who had spent their months in space have returned safely to Earth aboard a Russian Soyuz capsule.
The trio includes NASA astronaut Serena Auñón-Chancellor, German astronaut Alexander Gerst of the European Space Agency and Russian cosmonaut Sergey Prokopyev. The Soyuz capsule landed on snowy ground of Kazakhstan at 12:02 a.m. EST, a whopping one minute ahead of schedule.
The landing of Soyuz MS-09 happened on the eve of the 50th anniversary of the first voyage to the moon. The Apollo 8 mission launched December 21, 1968. These three used the same Soyuz capsule that brought them to the ISS in June to return to Earth. Interestingly, this is the spacecraft that leaked air during the mission with speculation that it was caused by sabotage.
The hole in the Soyuz was patched and posed no risk to the astronauts inside. The hole was in the orbital module of the spacecraft that separates from the crew capsule and burns up in the atmosphere. Samples of the spacecraft from around the sealed hole were cut by Russian cosmonauts and presumably returned for testing with the astronauts.
Another interesting tidbit during the ISS stay for the three astronauts was the failed launch of another Soyuz capsule that forced two other potential crewmembers for the ISS to make a ballistic re-entry. Their stay aboard the ISS was eventful.