ISS' newest crew members arrive at the space station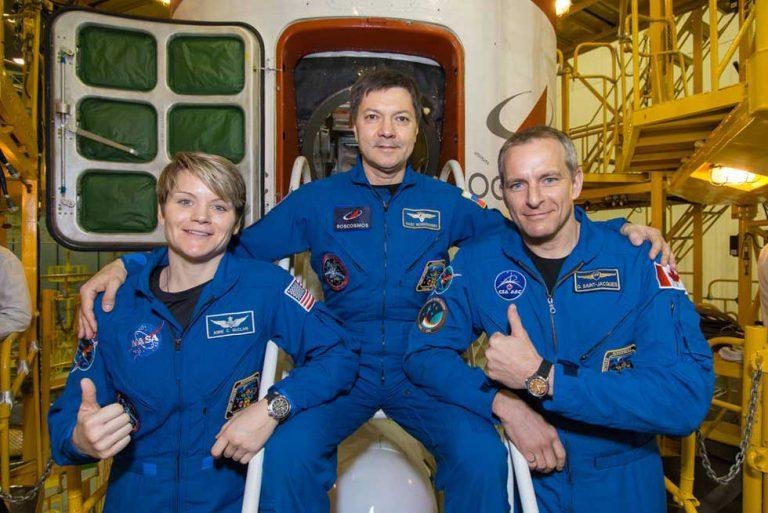 NASA has confirmed that the three newest crewmembers for the ISS have arrived safely on the space station. The three new crewmembers successfully launched and docked with the space station via a Russian Soyuz MS-11 spacecraft on Monday. The new crew includes Anne McClain of NASA, David Saint-Jacques of the Canadia Space Agency, and Oleg Kononenko of Roscosmos.
The spacecraft launched at 6:31 am EDT from the Baikonur Cosmodrome in Kazakhstan. By 12:33 pm the new crewmembers had docked with the Poisk module after a trip that included four-orbits of the Earth and six-hours of travel time. The hatch to the Russian ship ferrying the crewmembers opened at 2:37 pm.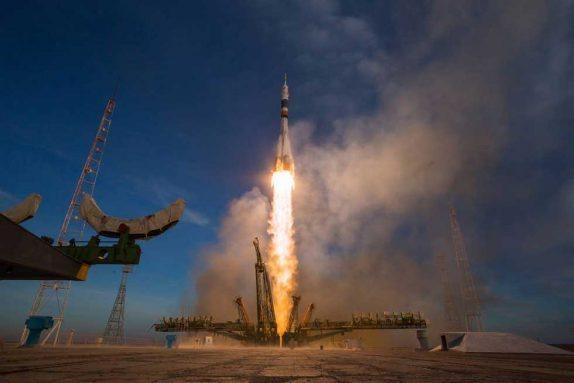 For a while, the arrival of the three new crewmembers returned the ISS crew complement to a total of six. Other crewmembers aboard the ISS include Serena Auñón-Chancellor of NASA, Expedition 57 Commander Alexander Gerst of the ESA and Sergey Prokopyev of Roscosmos. Technically the three new crewmembers ar part of Expedition 58, but that mission won't begin until the three existing crewmembers depart the space station on December 20.
The new mission will see the three latest crew members on the station for six months conducting hundreds of science investigations. Among the experiments that will be conducted are forest observation, robotic refueling, and satellite deployment.
The hatches opened to the International Space Station at 2:37 p.m. EST today and the Expedition 57 crew expanded to six people. https://t.co/vlj0cOxMOA pic.twitter.com/Z5WiXzuGOT

— International Space Station (@Space_Station) December 3, 2018
These crewmembers will be aboard the ISS during the first test flights of the NASA Commercial Crew Program that will see astronauts being able to get into space from the US for the first time since the retirement of the space shuttle fleet, assuming test flights go well. This is the first time that McClain and Saint-Jacques have been to the ISS, but the fourth mission for Kononenko.