Sources: PlayStation 4.5 will be announced before October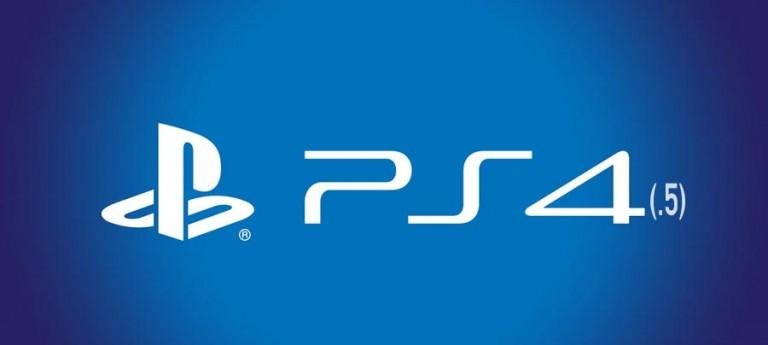 Earlier this month, reports began surfacing about a "PlayStation 4.5" model that, among other things, would bring support for 4k-resolution games. Sony didn't confirm any of the rumors, but developers began cropping up saying they'd been briefed about the rumored console during GDC. Now a new group of sources have cropped up with additional details, among them being word that Sony will officially announce the PS4.5 before October.
The latest information comes from the Wall Street Journal, which reports that "people familiar with the matter" state Sony will launch the PlayStation 4.5 before October, when the PlayStation VR will be released. As well, those with a PlayStation 4 will reportedly be forced to buy the new console if they want to update.
As previously stated, these sources claim the console codenamed PS4.5 will bring with it more powerful hardware capable of 4k-resolution gameplay. Some have expressed concern that new games may be released as PS4.5-only compatible; these newest sources say the consoles will probably share the same software catalog as the regular PlayStation 4, though that detail appears to be less certain than other rumors.
As one would expect, the new PlayStation console would also be suitable for running the PlayStation VR, the company's newly unveiled virtual reality headset. Such a move, assuming the rumor proves to be true, would mark an earlier-than-usual next-gen upgrade, one building upon the already high success that is the PlayStation 4. The sources went on to say that Sony is hoping to draw in gamers who are willing to shell out for an upgraded console that brings a "richer game environment," not the least of which is its VR aspirations.
Sony has again declined commenting on the rumors.
Xbox fans have crossed their fingers that an upgraded Xbox One might be released in a similar fashion, something spurred by comments from the company's Phil Spencer. Earlier this month, he said, "You'll actually see us come out with new hardware capability during a generation allowing the same games to run backward and forward compatible." What exactly Microsoft has in the pipeline still isn't clear, however.
How fans will ultimately respond to such console upgrades is yet to be seen. Some have expressed excitement over the reduced wait time such a business move would represent, decreasing the number of years that span from one console launch to another. Others are concerned that the move could signal an increasing number of more minor updates rolled out fairly frequently, quickly rendering previous models inadequate or obsolete.
SOURCE: Wall Street Journal