Report: 'PlayStation 4.5' console in pipeline with 4K, more power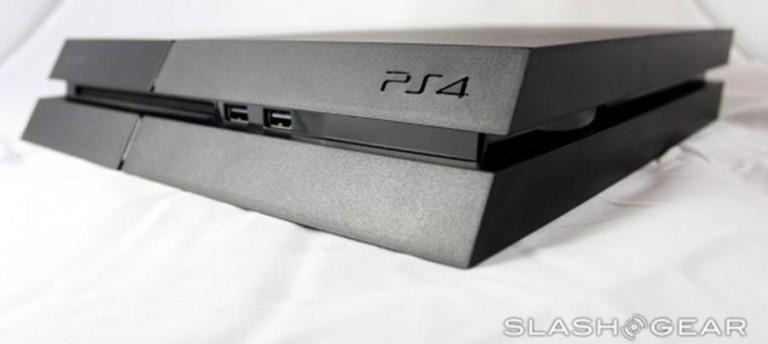 Sony is quietly working on a PS4 hardware update called the "Playstation 4.5," according to sources. This updated console will still be a PlayStation 4 in spirit, but will get some hardware upgrades that enable it to play 4K-resolution video games and better handle PlayStation VR, among other things. The PS4.5, as it's being called, will be more competitive with PC hardware when it comes to running VR headsets, as well.
The information comes from Kotaku, which says it has received word from "developer sources." At this point, the report states there's no word about whether existing PlayStation 4 owners will be able to upgrade to the more powerful system or if the "PS4.5" will involve buying an entirely new console. Some developers have been receiving word from Sony about the new system, however, and details are beginning to surface.
The PlayStation 4.5 console will feature an upgraded GPU that brings support for 4K-resolution video games, and that has more power to better support Sony's PlayStation VR headset arriving later this year. The existing PlayStation 4 supports up to 1080p for games, of which 4K is about four times greater and increasingly more common.
Games would overall look better on the PS4.5, as it'll be able to handle more details and effects over the current model. When the PS4.5 will arrive isn't clear, nor whether "PlayStation 4.5" is its official name or just one that is being used as a codename of sorts. Pricing is also unknown at this time, though it is suggested it may hit the PS4's previous $400 price tag.
It's an interesting rumor, one that has caused both excitement and concern. One aspect of concern is the possibility that future games could be released only with PS4.5 support (though that's merely worrisome speculation at this point). As well, some worry they'll have to buy an entirely new console at full price to enjoy the full gaming experience with future PlayStation hardware (like the VR headset) and future PS games. What extra burdens this may put on developers isn't clear.
It is suggested that Microsoft may be planning a similar stepping-stone hardware upgrade for the Xbox One, though neither Microsoft nor Sony have officially confirmed the existence of either device. While the Xbox One rumors are far less definite, Sony is certainly proceeding with something. Kotaku reports that some developers were introduced to the PS4.5 at GDC, and that some developers were even overheard talking about the device while standing in a line.
SOURCE: Kotaku