Sources: Microsoft and HP will launch consumer Windows 10 phone in 2017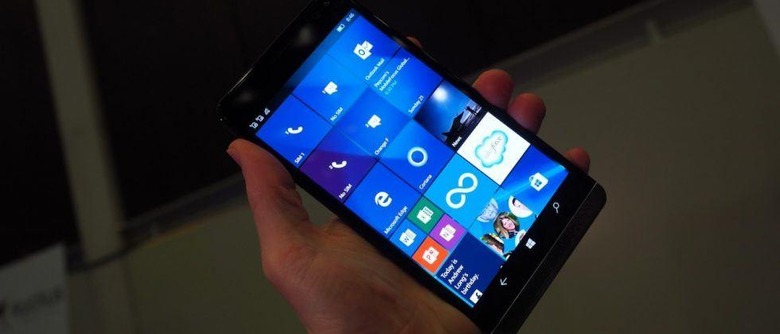 Microsoft and HP are working on a consumer-tier Windows 10 Mobile phone, according to sources. This would follow the HP Elite X3, a phablet with a hefty price tag and features like Continuum and HP Workspace. Details about this tipped consumer-tier Windows phone are still slight at the moment, though the same sources say Microsoft has announced a phone event internally for February 2017, highlighting a timeframe in which we may see this handset announced.
The information comes from WindowsArea.de, a reliable German website that has a good track record with such rumors, one that stresses the new information is very reliable. Specs for the phone weren't included in the leak, so we still don't know what kind of handset — nor price range — consumers can expect when (if) the phone is unveiled.
The report also claims that Microsoft has announced (internally) an event it is planning to hold in February 2017, which could indicate a timeframe for the phone's launch. That would make sense, assuming the phone rumor is true, as the event could be held on or close to Mobile World Congress 2017, which itself starts on February 27.
Microsoft has not confirmed or commented on any of these rumors, and as always, take them with a grain of salt. The big question this rumor raises is whether consumers still have any interest at all in owning a Windows Mobile phone, and the answer may depend on what kind of handset the two companies launch. Check out the timeline below for more Windows 10 Mobile news!
VIA: MSPowerUser
Note: the image above shows the HP Elite x3