HP Elite x3 Gallery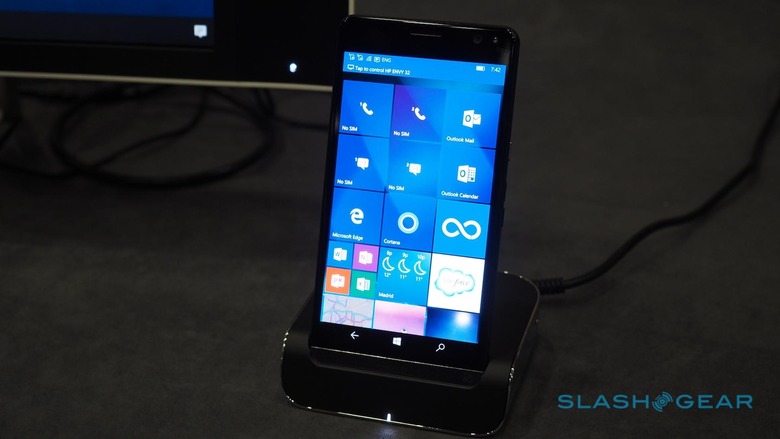 HP is wading back into the smartphone space, but the Elite x3 is no ordinary phone. Running Windows 10, it's built around Continuum, Microsoft's system for running near-full Windows apps on a mobile device.
So, while the Elite x3 is a capable smartphone in its own right – not to mention the first we've seen to run Windows on Qualcomm's Snapdragon 820 – it also has a selection of docks.
A desktop dock connects up to a display and full-sized peripherals, while HP will also have a notebook-scale laptop in the vein of Motorola's peripherals for the ATRIX. They'll go on sale this summer.