Soundmatters SLIMstage40 Speaker-Bar For Audiophiles

While speaker-bars aren't particularly new – they sit underneath your TV and aim to create pseudo surround-sound from an array of angled cones – they're usually marketed as convenience tech rather than something for audiophiles.  In fact it's taken an ex-NASA scientist to make that claim, with the soundmatters SLIMstage40: 170 Watts from eight internal amplifiers, 13 speaker drivers and a casing just 3.5-inches high.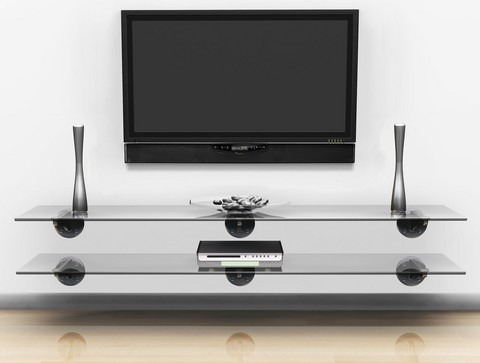 The magic, apparently, is in EuphonyHD, the proprietary surround processing technology that works with the SLIMstage40's patented design and together means you don't need reflective walls to optimize the sound image.  The 39-inch long bar includes four Linear Magnetic Drive main/satellite speakers and nine bass drivers, including three down-firing Extreme-Energy subs assisted by six mass radiators.  Despite the absence of an external subwoofer, bass reproduction goes down to 45Hz.
Inputs include three digital audio (two optical, one coax), three analog (two on the rear panel plus one front iPod input), as well as a virtual surround headphone output jack.  There's also an RS-232 port for home automation control.  An LED display indicates system status, and there's both a remote and front-panel controls. 
Available now, the soundmatters SLIMstage40 is priced at $899, or $1199 when bought with the company's SUBstage100 subwoofer.