SoundHound and Hyundai team for embedded music search and discovery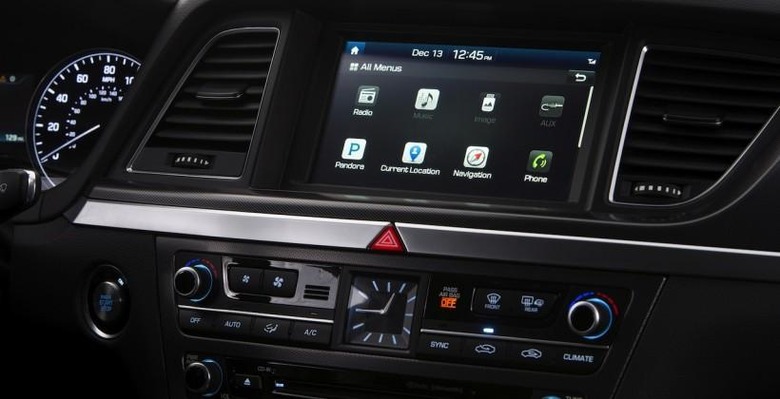 Automaker Hyundai Motor Group has teamed with SoundHound to bring a new music service into some of its 2014 model year Hyundai and Kia cars. SoundHound is a sound search firm that offers tech for an embedded music search and discovery system. The partnership will integrate SoundHound directly into the head unit of the car.
The feature will be available for drivers of some Hyundai and Kia cars this spring. Access to features of the SoundHound service will be available directly through the car stereo and the driver or passenger won't need to pull out their phone.
One of the Hyundai vehicles that will get the SoundHound integration is the recently unveiled 2015 Hyundai Genesis. SoundHound has a unique feature set designed specifically for car integration. The feature set includes an icon that will be on the Hyundai/Kia touchscreen.
When the icon is touched, the user will be able to get information about the song, artist, and recommendations based on the sound result. Once the user registers their SoundHound app in the car, any search they perform will be available across any SoundHound using device including smartphone apps.
SOURCE: Hyundai