SoundCloud for iOS: 'significant' update adds several features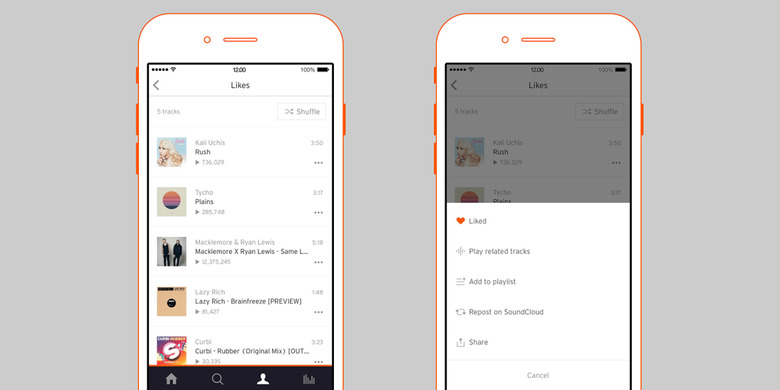 In late May SoundCloud released its app for the Apple Watch, expanding its reach on Apple devices while lending additional features for those with the new wearable. Now it has followed that up with another update for its iOS app, one the maker calls "significant" as it brings many features like new playback controls and improved sharing functionality. The update is available now from the App Store, so if you haven't updated yet be sure to do so.
The new features will, for example, make it easier for users to find the next track they want to hear, with an improvement to the related tracks algorithm bringing more content to "Play related tracks". This will pull up and start playing tracks related to whatever you were listening to.
Also coming with the update is the ability to shuffle tracks that you have in playlists and that you have liked, narrowing down your listening session to the songs you like most.
The feature can be found by tapping the 3-dot menu. Tracks can also now be added and removed from playlists directly from the app rather than desktop. Finally, sharing and reposting can be done from the liked tracks and search screen.
SoundCloud has been busy recently, and its most exciting announcement this year was a new royalty deal it has struck with record labels, taking a step toward solving pesky royalty issues while making the service more attractive all around: for those who make music, and those who listen to it. Check out the timeline below for more!
SOURCE: SoundCloud Blog