SoundCloud for Apple Watch has arrived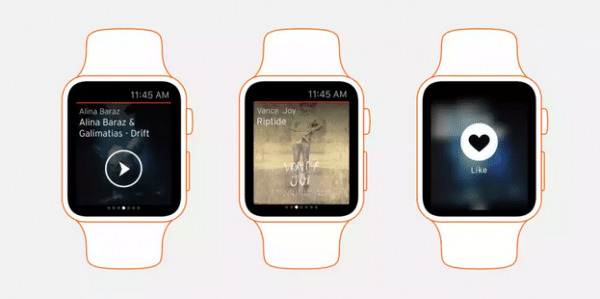 Apps for Apple's newly launched wearable, the Apple Watch, are pouring in. SoundCloud has made sure it is one of the companies getting an app out for the wearable, and as such recently announced the arrival of its own SoundCloud for Apple Watch offering. The app does exactly what you'd expect it to do — allows Apple Watch owners to listen to audio on the platform from their wrist. It works in conjunction with the SoundCloud for iOS app and one's iPhone.
The app is svelte and minimalistic, exactly as it should be for a tiny smartwatch display. Once the iPhone and Apple Watch are paired, users can keep tabs on what they're currently listening to, as well as control the music or audio via a series of swipes and taps.
Check it: Apple Watch Review!
Swiping up will show what song is playing, as well as things like the artist, the track title, and the album cover/artwork. Swiping to the right and left, then, will allow one to move forward and backward through the screens. Tapping will start and stop tracks, and a bit harder of a tap will add it to Collections.
It's a relatively simple app, but a welcomed addition for those who own the smartwatch and make frequent use of SoundCloud. Users can grab it now by heading into the App Store and downloading it. Be sure to check out our Apple Watch review while you're at it!
SOURCE: SoundCloud Blog