Sony's US online store closing up shop August 28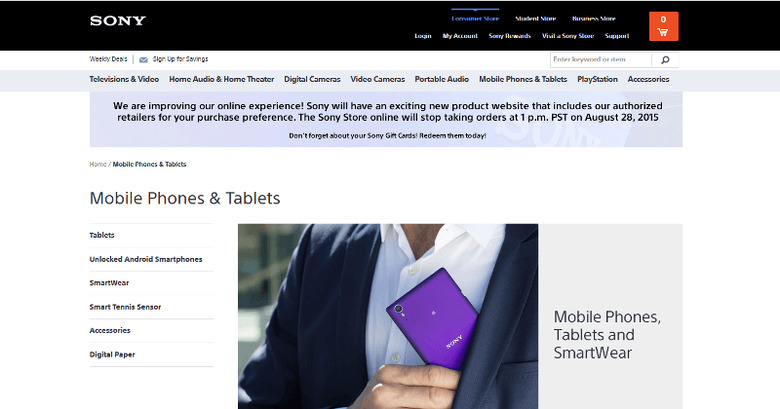 Perhaps omens and portents of things to come, Sony has just announced that its online store in the US will be practically closing on the 28th of August. In its stead, Sony will be putting up a website that will still have products on display but will also just redirect to authorized resellers for the actual purchase. Without much explanation as to the why, the move will most likely be seen as a tightening of Sony's belt, offloading the responsibility, and expenses, of sales to dealers.
Sony isn't exactly swimming in dough. It may have reported very positive first quarter figures but, when you consider it's the highest since 2007, it isn't exactly encouraging. Those numbers are mostly in thanks to the PlayStation 4 and its camera sensors. It consumer electronics, which it also sells online in the US, are doing only moderately well. It's smartphone business, on the other hand, is almost in the red.
It's almost puzzling that Sony has chosen to close the US online store only. This practically marks the company's almost complete withdrawal from doing direct retail in the country. It no longer has any physical Sony Stores aside from one in Madison Avenue, New York. From that day forward, it will simply be relying on authorized dealers to do the marketing pitch locally.
Sony isn't leaving customers completely in the dust, however. Any existing order or warranty will remain in effect. Only backorders that still don't have inventory by August 28 will be cancelled. Gift cards must be redeemed before that date either. Reward Points, on the other hand, being purely digital in nature, aren't affected. They can still be used to purchase games and digital content and can be earned likewise.