Sony's PlayMemories Lets You Enjoy 3D Panoramic Images on Your PS3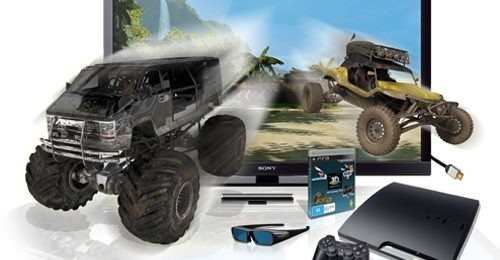 Despite the fact that Sony just gave the PlayStation 3 support for 3D playback, that's not stopping the company from giving its customers all sorts of different ways to experience the 3D technology it loves so much, and is pushing so hard. That being said, Sony has just announced their brand new PlayMemories application for the PlayStation 3, which you will be able to download from the PlayStation Store. If you like looking at 3D panoramic still photos, then this is the application that you'll need.
PlayMemories is a way for those of you out there with a 3D-capable Sony-branded camera to organize and view your photos right from your PS3. As long as you have a 3D-capable TV, that is. Like one of Sony's 3D BRAVIA sets. Sony's making sure that users have not only the usefulness of a photo organizer at their disposal, but one that's also fun to use. After you download the application, you'll be able to put your 2D and 3D photos into any kind of order you want, and then go through them at your leisure.
You'll be able to zoom in and out, as well as pan to the right and left, as you see fit, just by using Sony's SIXAXIS controllers. While Sony isn't saying whether or not you can use any 3D-capable camera to take advantage of this new application, they're stressing that you need a Sony-branded one, so that's worth noting. As for the price and release date, the application itself will be free, and you will be able to download it some time later this month.
[via DPReview]