Sony's new waterproof advisory: all for being sensible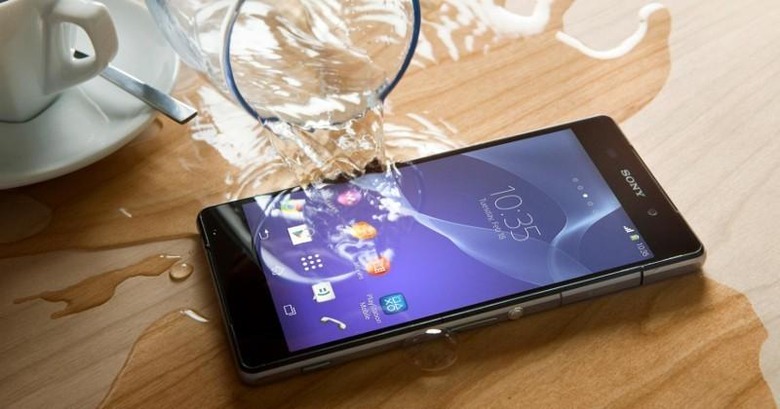 Shortly after it had announced the Xperia Z5 and its two siblings, even before the device could land in anyone's hands, Sony made some changes to its guidance for the water and dust proof performance of its devices. And it made the changes rather silently, almost secretly. Whereas it boasted about the underwater feats that its devices could achieve, it has now filled the page with warnings, even discouraging taking pictures while submerged in water. Now the Japanese OEM is explaining why it made those changes. Well, somewhat explaining.
Sony was pretty proud of the high Ingress Protection or IP rating of its Xperia Z line, filling its marketing materials to the brim with people taking photos under water. It even went so far as putting a concept store under water. Its new guidance pages, however, would have none of that nonsense. And that's because Sony wants users to be more sensible in using their smartphones.
"Sony Mobile is committed to providing the highest standards of product quality and customer service. Xperia models that feature levels of dust and water-resistance are validated independently and based on Ingress Protection (IP) standards agreed and used across the industry. We have every confidence in the qualities of Xperia devices, which are built to exacting technical standards and are designed to perform to high standards in normal usage.

"The recent changes to guidance we provide to our customers are designed to more clearly illustrate the best ways to protect devices in day-to-day usage. We communicate necessary precautions, and the specific parameters of ingress protection ratings, to help customers to protect their smartphones and tablets in line with the applicable warranty we provide.

"We have also recently updated our marketing visuals to better advocate sensible usage of our devices. The warranty terms provided for our products remain the same and any customer concerns will continue to be considered on a case by case basis in line with these terms."
Objectively speaking, nothing has really changed. IP scores are an industry standard that mean the same thing no matter which way you turn them (as long as you don't switch the numbers). What has change, however, is Sony's tone and marketing language. It is going for sensible instead of over the top, care instead of sensationalism. It wants users to protect their smartphones instead of subjecting them to torture. And as a reminder, those smartphones' warranties might not cover deep sea photography with an Xperia Z device.
It is understandable for Sony to tone down its hype a wee bit, especially after having lost lawsuits revolving exactly around such waterproofing issues. It is, however, curious why Sony is only doing so now, right on the cusp of the Xperia Z5's launch. Now is perhaps the time when Sony does need a pinch of sensationalism and could probably do with a bit less bad publicity.
VIA: Xperia Blog