Sony now backtracking on phones' underwater prowess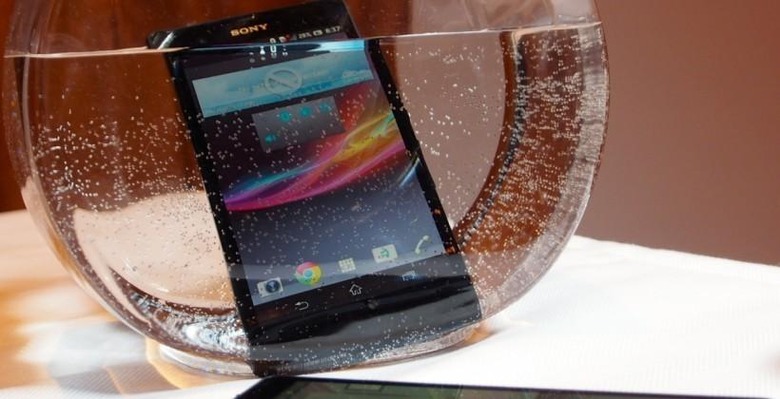 Sony's smartphones have traditionally centered upon three or four key strengths: the OmniBalance design, two-day battery life, high-quality camera sensor, and waterproof rating. Two of those, design and camera, have now been challenged, even refuted, and now it seems that Sony itself is trying to debunk another one. The Japanese OEM has updated the wording on some of its support pages to warn users not to use their smartphones underwater, despite their top IP68 dust and waterproof rating, conflicting with their own previous marketing campaigns.
Sony's informational page on Water and dust protection, which appeared last May, has a rather lengthy explanation about IP rating and what you may and may not do with such rated devices. Among the admonitions is not to use the smartphone to take photos underwater:
"The IP rating of your device was achieved in laboratory conditions in standby mode, so you should not use the device underwater, such as taking pictures. Do not use the device to take photos while performing any type of activity underwater, including diving or snorkeling."
It explains that Xperia smartphones' waterproof testing was done under strict laboratory conditions, with gentle handling, and with the phone on standby and not active use:
"Sony devices that are tested for their waterproof abilities are placed gently inside a container filled with tap water and lowered to a depth of 1.5 metres. After 30 minutes in the container, the device is gently taken out and its functions and features are tested."
These new warnings are in stark contrast to what Sony has been singing about for the past years. It's own marketing machine was responsible for inspiring, even encouraging, underwater photography. Who could forget the aquarium and fish bowls at tech events with Sony Xperia smartphones submerged underwater with their screens on. Or the apps that Sony launched last year that actually needed to be used under water to make sense. Or Sony's Aquatech store gimmick in Dubai.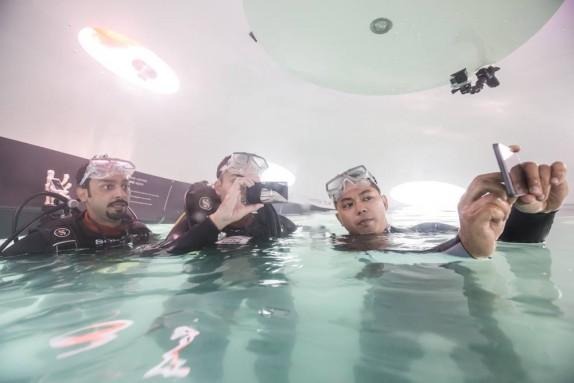 This new direction will definitely be confusing for customers while Sony transitions the images of its smartphones from "can take cool photos under water" to "won't die when you spill water" only. And it will definitely disappoint those who have expected the former from the manufacturer. Perhaps Sony is trying to avoid another lawsuit like the one it lost in South Africa over the term "waterproof". Still, Sony's sudden change of direction is bound to incur some consumer dissatisfaction, further burying Sony in a mobile graveyard that it might be digging itself.
VIA: Xperia Blog